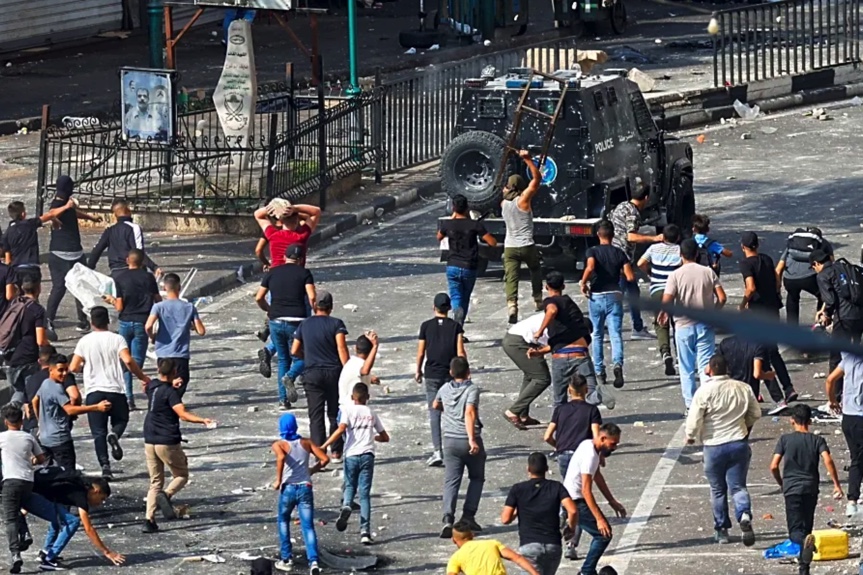 In The News
Nablus governor advises gunmen to surrender to Palestinian security forces
The Palestinian Authority has offered members of the Lions' Den to hand themselves over to the Palestinian security forces and dismantle their armed group, which has been responsible for a spate of shooting attacks on IDF soldiers and Jewish settlers in the Nablus area.
In return, the PA would try to convince Israel to stop pursuing the gunmen.
In the past few days, PA security forces summoned family members of some of the gunmen and advised them to talk their sons into laying down their weapons, Palestinian sources revealed on Wednesday. "The goal is to end the phenomenon of the Lions' Den in order to avoid a disaster in Nablus," the sources said.
Earlier this week, the sources told The Jerusalem Post that the PA was considering the possibility of calling on the gunmen to surrender to Palestinian security forces. The PA was also studying the possibility of recruiting the gunmen to those security forces.
Read More: The Jerusalem Post