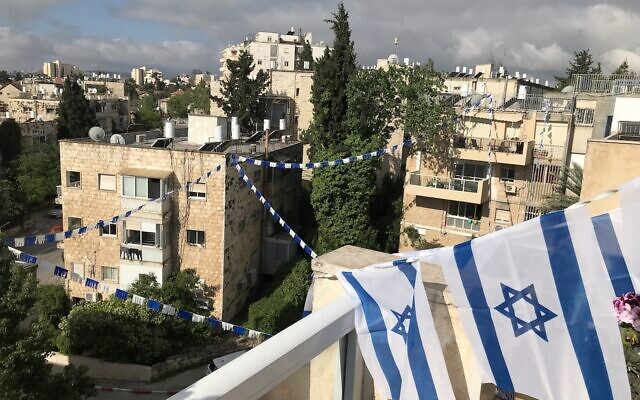 Israeli Society
Muted Independence Day Celebrations Salute Medical Staff Fighting Virus
Israel was gearing up to mark its 72nd Independence Day with a salute to medical staff Wednesday as most of the population remains at home under a curfew imposed to prevent the spread of the coronavirus.
Official ceremonies went ahead, though in a subdued format, while the traditional outdoor barbecues, street parties and general public revelry that accompanies the holiday have been canceled to avoid a fresh flare of the pandemic, which has killed over 200 and infected more than 15,000 in the country.
The nationwide Independence Day curfew went into effect at 5 p.m. Tuesday. During the curfew, which will be in effect until 8 p.m. Wednesday, Israelis will not be permitted to travel more than 100 meters from their homes except for medical and other vital needs.
With outdoor cookouts in parks and beaches banned, Israelis will only be able to hold their traditional barbecues on their balconies and in their yards.
The curfew was declared as an emergency measure voted on by the cabinet earlier this week.
An annual Independence Day celebration event hosted by President Reuven Rivlin at his official residence in Jerusalem will be broadcast Wednesday on television.
Read More: Times of Israel