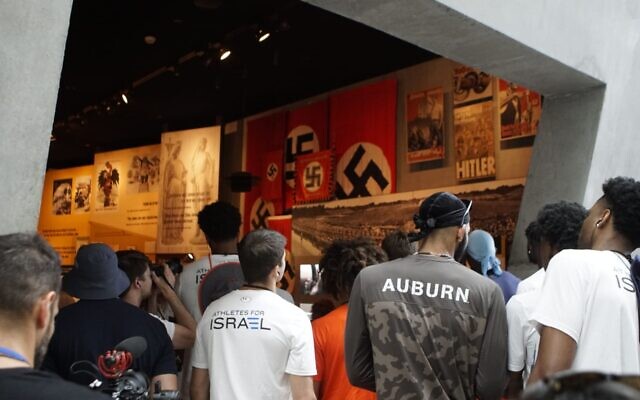 Holocaust
In The News
Most Americans lack some basic knowledge about Holocaust — poll
Just over half of American adults are familiar with the number of Jews killed during the Holocaust, and even fewer know that Nazi leader Adolf Hitler came to power democratically, according to a survey on the state of Holocaust education released Tuesday.
The poll of 1,004 American adults, published by the American Jewish Committee days ahead of International Holocaust Remembrance Day, found that only one in four — twenty-six percent — could correctly answer four basic questions about the Shoah. Thirty percent of respondents answered three questions correctly and another quarter knew two.
While 85% identified Auschwitz as a death camp and 76% were able to place the Holocaust between 1930 and 1950, just 53% knew that 6 million Jews were killed. Another 20% said they did not know how many, while 13% said fewer than 3 million and 11% said over 12 million.
Read More: Times of Israel