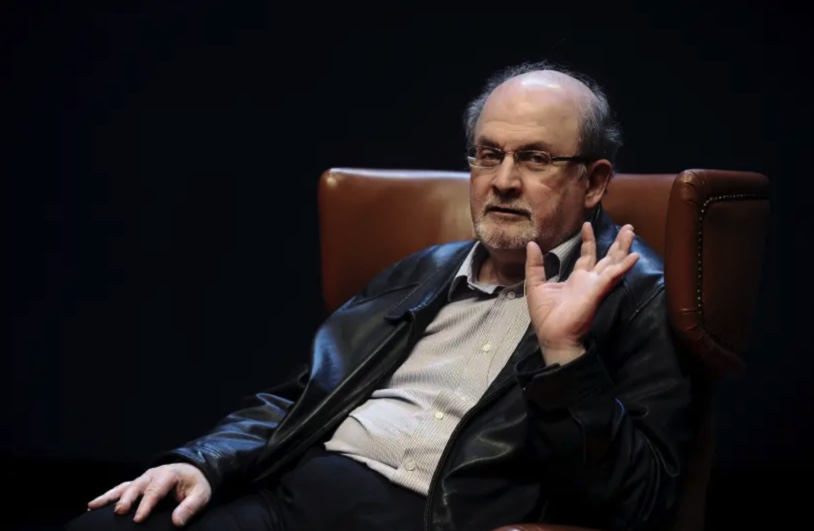 In The News
Mossad 'likely' behind Salman Rushdie stabbing, claims Denver professor
The stabbing of novelist Salman Rushdie last week may have been orchestrated by the Mossad, suggested Nader Hashemi, Director of the Center for Middle East Studies at the University of Denver, in a Saturday interview with Negar Mortazavi, host of the Iran Podcast.
Questioning the timing of the attack, Hashemi highlighted what he believed to be two possible explanations.
Did Iran try to assassinate Salman Rushdie?
Hashemi said that one possibility is that Iran wanted to take vengeance on the United States for the 2020 assassination of IRGC general Qassem Soleimani in a drone strike at Baghdad Airport.
"So one possible explanation," he said, "could be that after the assassination of Iran's top general in January 2020, Qassem Soleimani, Iran was looking to retaliate. And the Department of Justice, a few days before the attack on Salman Rushdie, announced that the Iranian [Islamic] Revolutionary Guard Corps were seeking to assassinate Mike Pompeo and John Bolton. So this could be one possible explanation. They couldn't go after Pompeo and Bolton, in other words, the IRGC couldn't go after those high-value targets so they chose a soft target such as Salman Rushdie. Perhaps, possibly, we don't know."
Read More: The Jerusalem Post