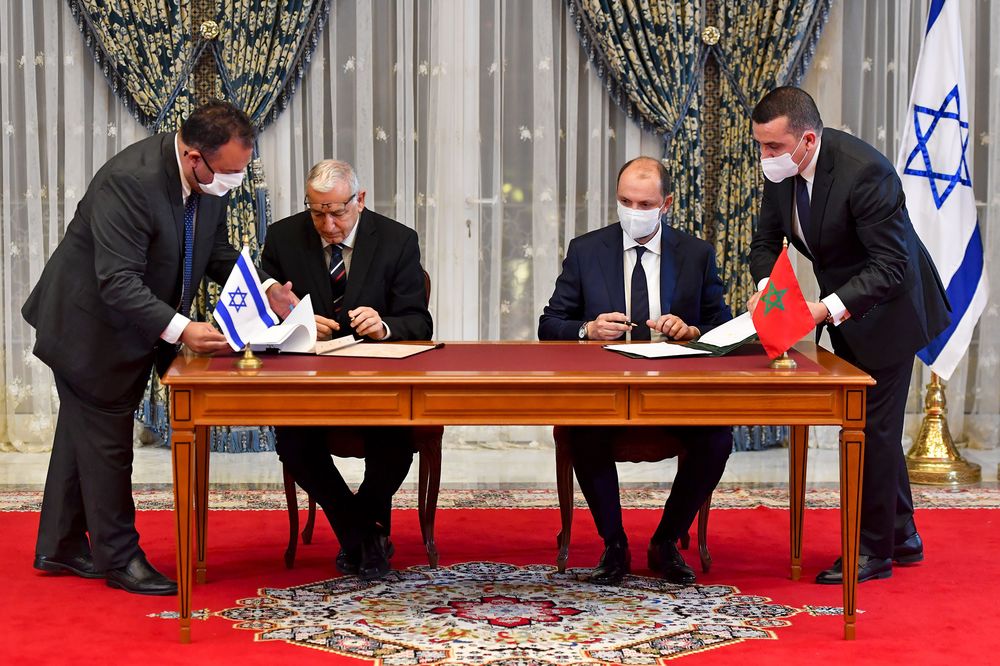 In The News
Morocco Jews 'Already Packing' For Direct Israel Flights
01/17/2021
Morocco, home to North Africa's biggest Jewish community and the ancestral homeland of some 700,000 Israelis, is also hoping for an influx of Israeli tourists when the COVID-19 pandemic eases.
"I'm very happy" that the five-hour route will be served by direct flights, said Mergui, a Moroccan Jew who lives in Casablanca. "It's a true revolution."
The first direct commercial flight headed from Tel Aviv to Rabat in December to mark the three-way, US-brokered accord, under which Washington also recognized Moroccan sovereignty over disputed Western Sahara.
But tickets for regular commercial flights have yet to go on sale.
Bureaucratic delays have been compounded by the pandemic, which forced Morocco to mostly close its borders since March and impose a nationwide curfew in December.
Israel had established liaison offices in Morocco in the 1990s during a short-lived diplomatic opening.
But they closed again in the early 2000s as the second Palestinian intifada, which frequently targeted Israeli civilians in mass casualty suicide bombings, sparked a crushing response.
Yet relations quietly continued, with some $149 million in bilateral trade between 2014-2017, according to Moroccan news reports.
The re-opening of the liaison offices could make it much easier for Moroccans to obtain visas to visit Israel. Morocco is also hoping to host more Israeli visitors.
Official statistics show that prior to the coronavirus pandemic, up to 70,000 Israeli tourists used to visit the country annually.
Most were of Moroccan ancestry and had kept close ties with their country of origin.
Read More: I24