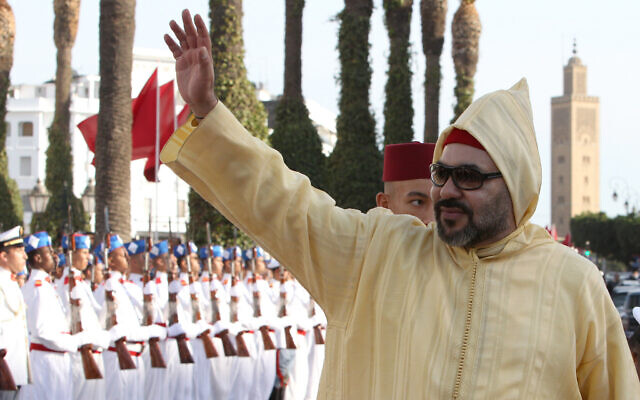 In The News
Moroccan king says he hopes ties with Israel will encourage regional peace
Morocco's King Mohammed VI has sent a letter to President Isaac Herzog, in which he expressed hope that renewed ties between the countries will encourage regional peace, the president's office said on Friday.
In the letter, the king thanked Herzog for his letter, delivered by Foreign Minister Yair Lapid when the latter visited the country last week.
Notably, the king did not give any direct response to Herzog's invitation to come visit Israel.
"I am pleased with the steps taken for the resumption of contacts between our two countries. I am convinced that we shall make this momentum sustainable in order to promote the prospects of peace for all peoples in the region," Mohammed wrote, according to Herzog's office.
Lapid said last Thursday that Israel and Morocco would upgrade their relations to full diplomatic ties and open embassies in each others' countries within two months.
Read More: Times of Israel