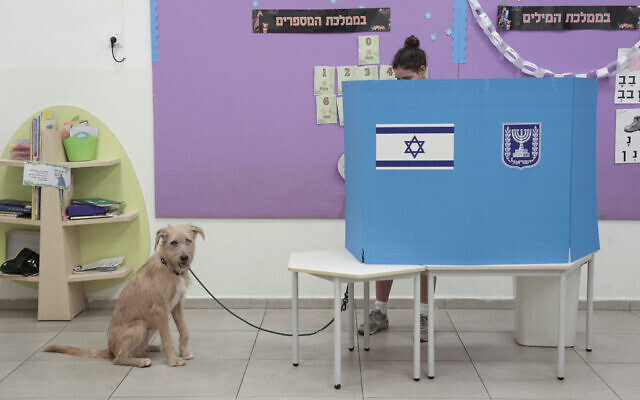 Issues
Morning turnout at highest since 1999 as Israelis vote for 5th time amid deadlock
Party leaders cast their ballots and encourage citizens to do the same before voting ends at 10 p.m.; Beit Shemesh polling station attacked by extremists
Over 12,000 polling stations opened across the country on Tuesday morning to allow around 6.8 million eligible Israeli voters to cast their ballots, as the nation went to the polls for the fifth time in under four years.
Central Elections Committee director general Orly Ades announced that as of 12 p.m., some 28.4 percent of eligible voters had voted, the highest noon percentage seen since 1999.
In comparison, 25.4% of the public had voted by this time in the last election, held in March 2021.
But the voting process wasn't going smoothly everywhere. In Beit Shemesh, a polling station was closed and moved to a new location after extremists sprayed a foul-smelling liquid in an apparent attempt to discourage voters.
Read more: The Times of Israel