Hamas
Mom describes 'miracle' dash to shelter seconds before rocket ravaged home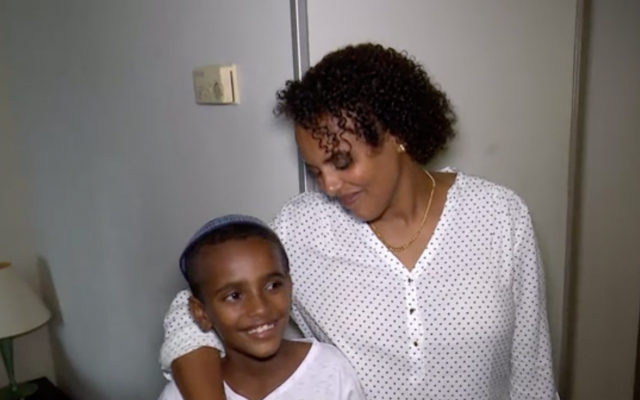 Miri Tamano had barely managed to shove her three boys into a bomb shelter and close the heavy blast door when a massive explosion shook her house.
Shaken but unharmed, she and her children huddled in the room, plunged into darkness, trying to keep calm.
"Mom, it hit our house," one of her kids said, starting to cry.
What hit the Tamano's Beersheba house at about 3:40 a.m. Wednesday morning was a Grad rocket, loaded with some 20 kilograms of explosives and shot from the Gaza Strip, according to the Israel Defense Forces.
Tamano's ability to wake up, jump out of bed, rush to get her kids and get their sleepy bodies into the shelter before the bomb hit — all in under a minute — has been credited with saving their lives, and likely keeping hostilities in the restive region from snowballing out of hand.
The single mom and her sons, ages 8, 9, and 12, were all taken to the hospital and treated for anxiety, but were otherwise unharmed in the attack and have since been released
Speaking to the Hadashot news channel Thursday, Tamano said what happened had been "divine providence."
"It was clearly a miracle," she said from a Beersheba hotel room where the family has been living since their home was hit. "The whole of Israel saw that miracle."
The missile blast utterly destroyed much of the family home, knocking over walls and devastating the second floor, where the children's bedrooms were.
Read More: Times Of Israel