Israeli Society
Message of Terror Victim's Mother Goes Viral on Anniversary of Murder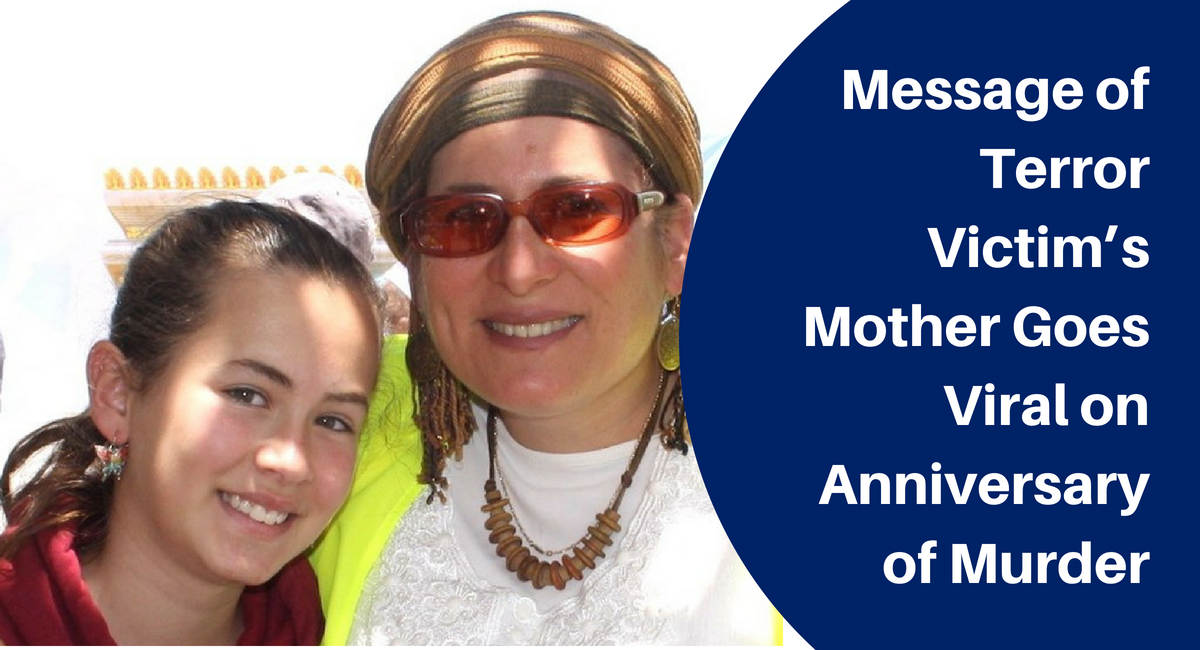 A message written by Rina Ariel, the mother of murdered Israeli teenager Hallel Yaffa Ariel, went viral on social media in Israel on Thursday, the two-year anniversary of Hallel's death at the hands of an Arab terrorist.
"On this morning exactly 2 years ago, our Hallel was murdered. Murdered at the hands of an evil one," the post began.
"Just 13.5 years old. An innocent girl who wanted to live, to dance and to dream," said Ariel.
Hallel was stabbed to death in her home in Kiryat Arba in 2016 by an Arab who infiltrated into her home on the edge of town. Having performed in a dance recital the night before, Hallel was sleeping late when Mohammad Nasser Tra'ayra, a 17-year-old Palestinian high school dropout, snuck into her room and stabbed her multiple times in the chest and abdomen. No one else was at home.
"Since then, the pain has gotten deeper and the loss even more unbearable," continued Ariel. "And from this depth, I call on each and every individual. Look at your children. At your families. Hug them close. Love and be thankful for what you have. Even when it isn't perfect. Even when it's complicated."
She also called on supporters to do something to support Israel in the wake of the tragic anniversary. "Give yourselves a moment to think today. To ask what can be done for our incredible nation and our wonderful land in order to enhance life here. We will build up national strength, social strength and spiritual strength," she wrote.
"Let us try to end today with the feeling that we have made progress and advanced even one small thing in this matter. And it will be in memory of Hallel Yaffa."
Following the attack, during which her son was killed by security personnel, the mother of Tra'ayra praised her son as a martyr for Jerusalem and the Al-Aqsa Mosque, and encouraged others to follow in his footsteps. Her family receives a stipend of $350 a month from the Palestinian Authority.