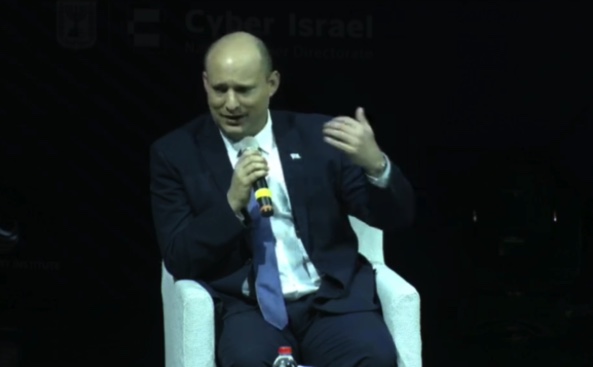 In The News
'Mess with Israel, you'll pay a price,' PM warns after Iran steel plant cyberattack
Outgoing Prime Minister Naftali Bennett warned Tuesday, a day after Iran's major steel companies were hit by a cyberattack, that anyone who attempts a cyberattack against Israel will "pay a price."
"[The] approach with our enemies, especially Iran… we don't go around wreaking havoc in Tehran — that's never been our policy. Our policy is, if you mess with Israel, you'll pay a price," Bennett said at the Cyber Week conference in Tel Aviv.
Monday's large cyberattack forced the state-owned Khuzestan Steel Co. to halt production, and two other major steel producers also reported being targeted.
An anonymous hacking group claimed responsibility on social media for the attack, saying it had targeted Iran's three biggest steel companies in response to the "aggression of the Islamic Republic."
The group, calling itself "Gonjeshke Darande," shared what purported to be closed-circuit footage from the Khuzestan Steel Co. factory floor that showed the malfunction of a piece of heavy machinery on a steel bar production line, causing a massive fire.
Read More: Times of Israel