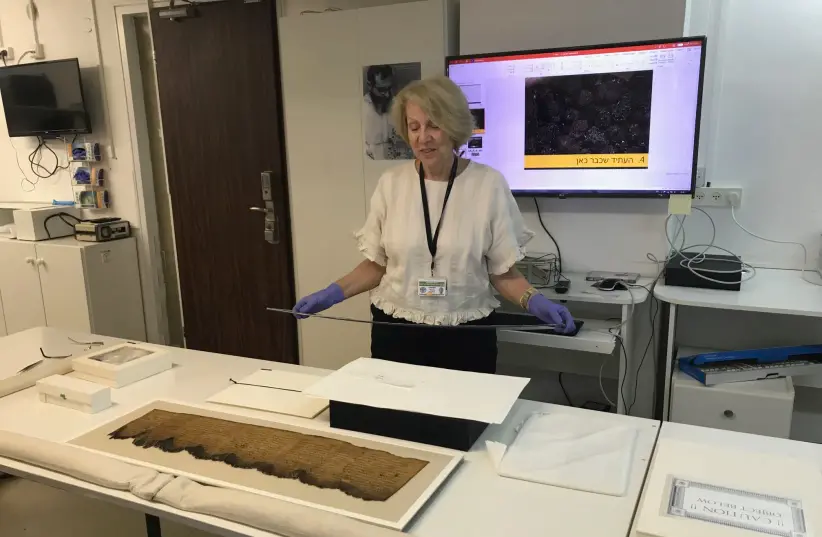 In The News
Meet The Only Person in the World Who Can Touch the Dead Sea Scrolls
Few people are familiar with the name of Tanya Bitler, a 63-year-old conservator at the Israel Antiquities Authority (IAA), who moved to Israel from Russia at the end of 1990. However, her hands have been featured in media all over the planet for a unique reason: she is currently the only person in the world who can touch and handle the legendary Dead Sea Scrolls and her fingers wrapped in gloves delicately holding or pointing out to a fragment regularly appear in the images that are disseminated to the public when new findings emerge.
Since their discovery in the 1940s and 1950s, the scrolls – which include some 25,000 fragments – have been an object of fascination for thousands of scholars and millions of people in Israel and all over the world.
Hidden in the caves of the Judean Desert for over 2,000 years, the artifacts include some of the most ancient manuscripts of the Bible, as well as other religious texts that were not accepted in the canon. The IAA is the entity which was placed in charge of them on behalf of the state of Israel.
For decades however, the scrolls experienced terrible deterioration: the different climate conditions of their new Jerusalem home and a succession of well-intentioned but badly executed attempts of scholars and conservators to preserve them caused very severe damage.
 In 1991, the IAA began to tackle the issue of the preservation of the Dead Sea Scrolls, which resulted in establishing a unit and a laboratory devoted to their wellbeing.
Read More: Jerusalem Post