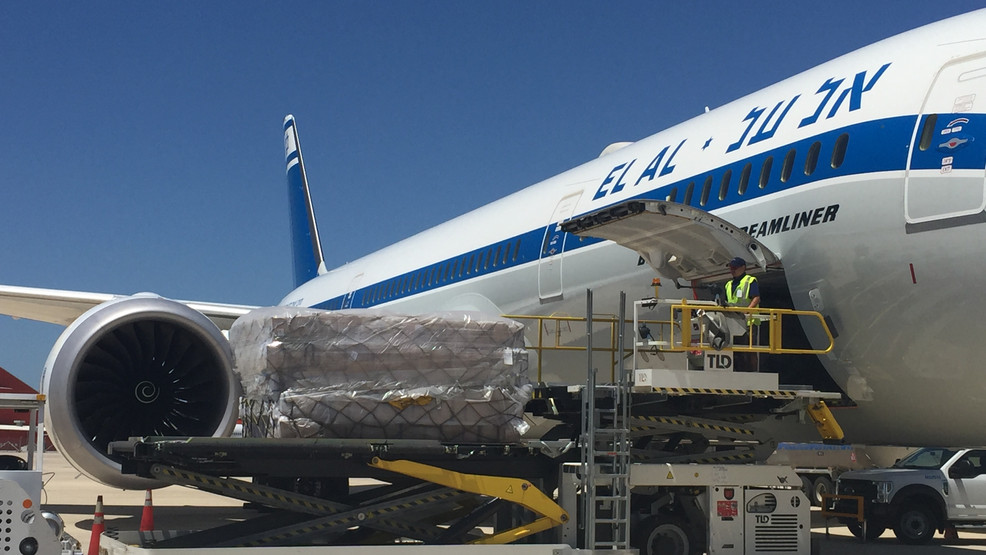 US-Israel Relationship
Medical Supplies From Israel Arrives in San Antonio as Part of Three-Day Humanitarian Cargo Mission
SAN ANTONIO – The pandemic has continued to spotlight the arduous work San Antonians do and The San Antonio International Airport (SAT) showed us their hard work with their role in a humanitarian cargo mission.
According to a press release, SAT is the the epicenter of a three-day humanitarian cargo mission, where four international cargo flights from Tel Aviv, Israel will arrive in San Antonio with medical personal protective equipment (PPE).
Two B787-9 aircraft arrived in San Antonio Sunday, dropping off equipment and returned to Israel. Officials tell us pattern will happen again Monday with each of the B787-9 aircraft using its main cabin seats to secure the medical supplies on the plane, in addition to the cargo holds below.
Read More: FOXSanAntonio