Israeli Technology
Mayo Clinic and Israeli health companies to create new medical technologies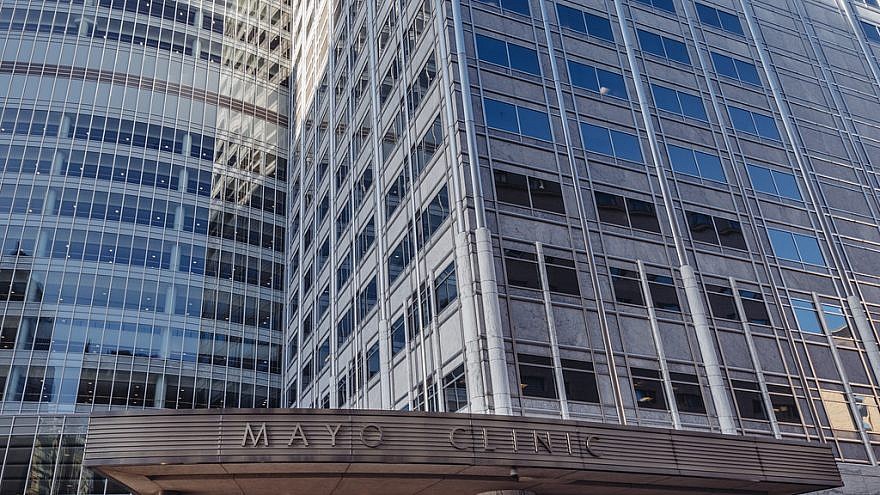 (May 15, 2019 / JNS) The Minnesota-based Mayo Clinic has signed a memorandum of understanding with the U.S. branch of the Israel Innovation Authority to collaborate with Israeli firms to co-create new medical technologies, announced the two groups.
The MOU was signed on Tuesday at the MIXiii Biomed Conference and Exhibition in Tel Aviv.
"The focus of the cooperation will be health technologies, including in medical devices, diagnostics, software solutions and therapies, the parties said in a statement. The aim is to accelerate the availability of medical innovations to the public and introduce Israeli health-care technology" to the United States, reported The Times of Israel.
"The health market and especially pharma are among the fastest-growing industries in the world," said Israeli Minister of Economy and Industry Eli Cohen in a statement. "The agreement signed between a global health-care brand such as Mayo Clinic and the Israel Innovation Authority constitutes a vote of confidence in Israel's startup industry and innovations, further highlighting Israel's key position in shaping the health landscape of the future."
In 2016, the Mayo Clinic started its Israeli Startup Initiative to encourage innovation collaboration between the clinic and Israeli startups.
Read More: Jewish News Syndicate