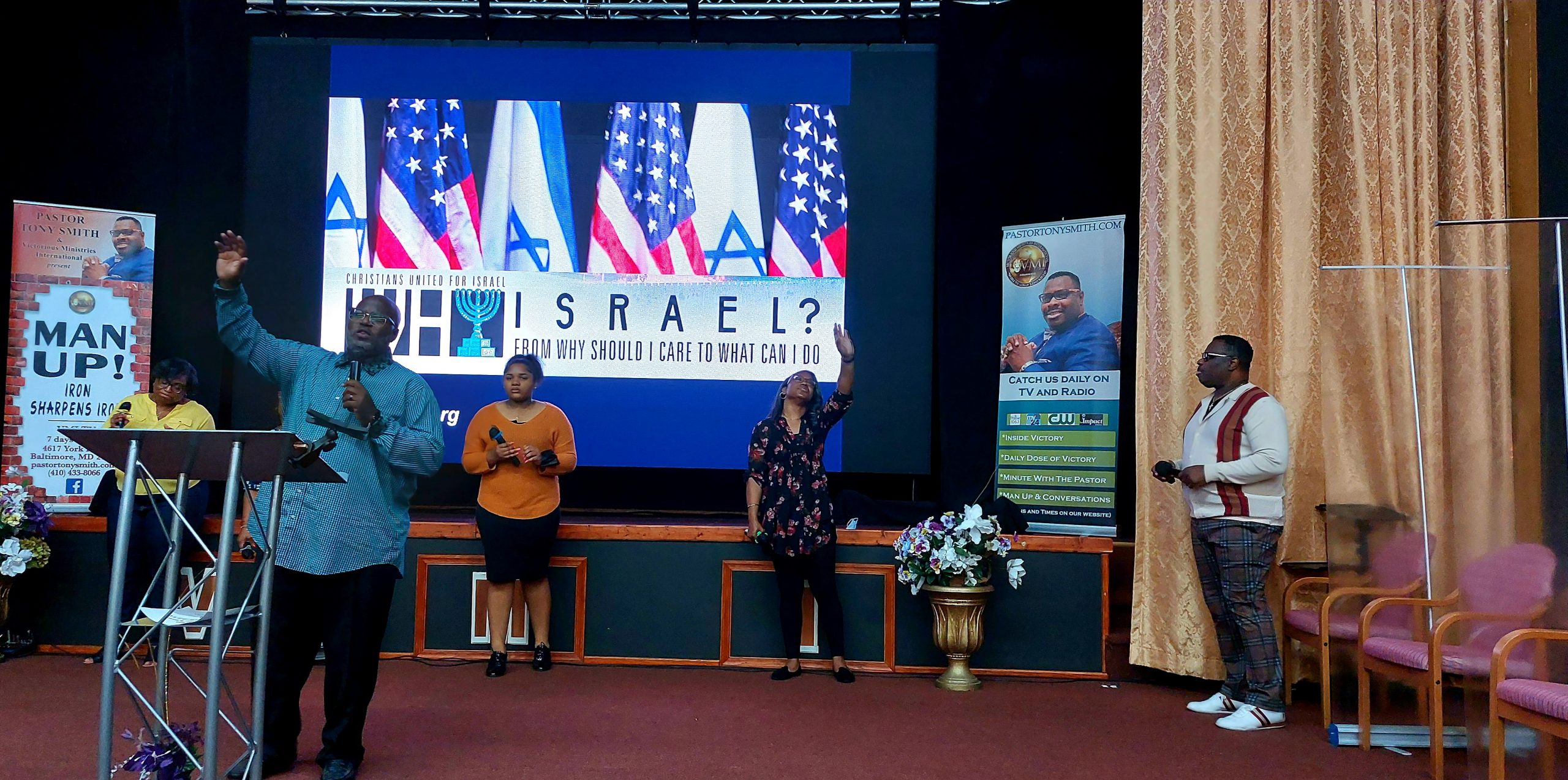 Event Recaps
May 14 – Why Israel – Baltimore, MD
This specific event was unique for two reasons. The first is the opportunity to have a church based in Baltimore hosting a CUFI event and having the Why Israel presentation, that's big. The second is the testimony of teamwork in CUFI. Our own Victor Styrsky was the one who recruited and took Pr. Anthony Smith, the host Pastor for this event, to Israel in the pre-covid era.
When Pr. Smith returned from the Israel trip, Covid hit. No events could be held. In addition, there were difficulties of holding this event in the church because of the strict health protocols of Baltimore city that were in place in the fall of 2021. I started my outreach to Pr. Smith in September. This weekend that outreach paid off.
Thankfully, with this first event at Pr. Smith's church, CUFI was able to get an opening to the city. After the Why Israel presentation, pledge cards were filled out. Pr. Smith encouraged his congregation with stories from Israel and urge them to support Israel. Several people came from the audience asked for my contact information to share it with other pastors in the area and that was amazing. I'm also happy to report Pr. Smith is helping me recruit a few pastors from his pastor network for next year Israel trip.