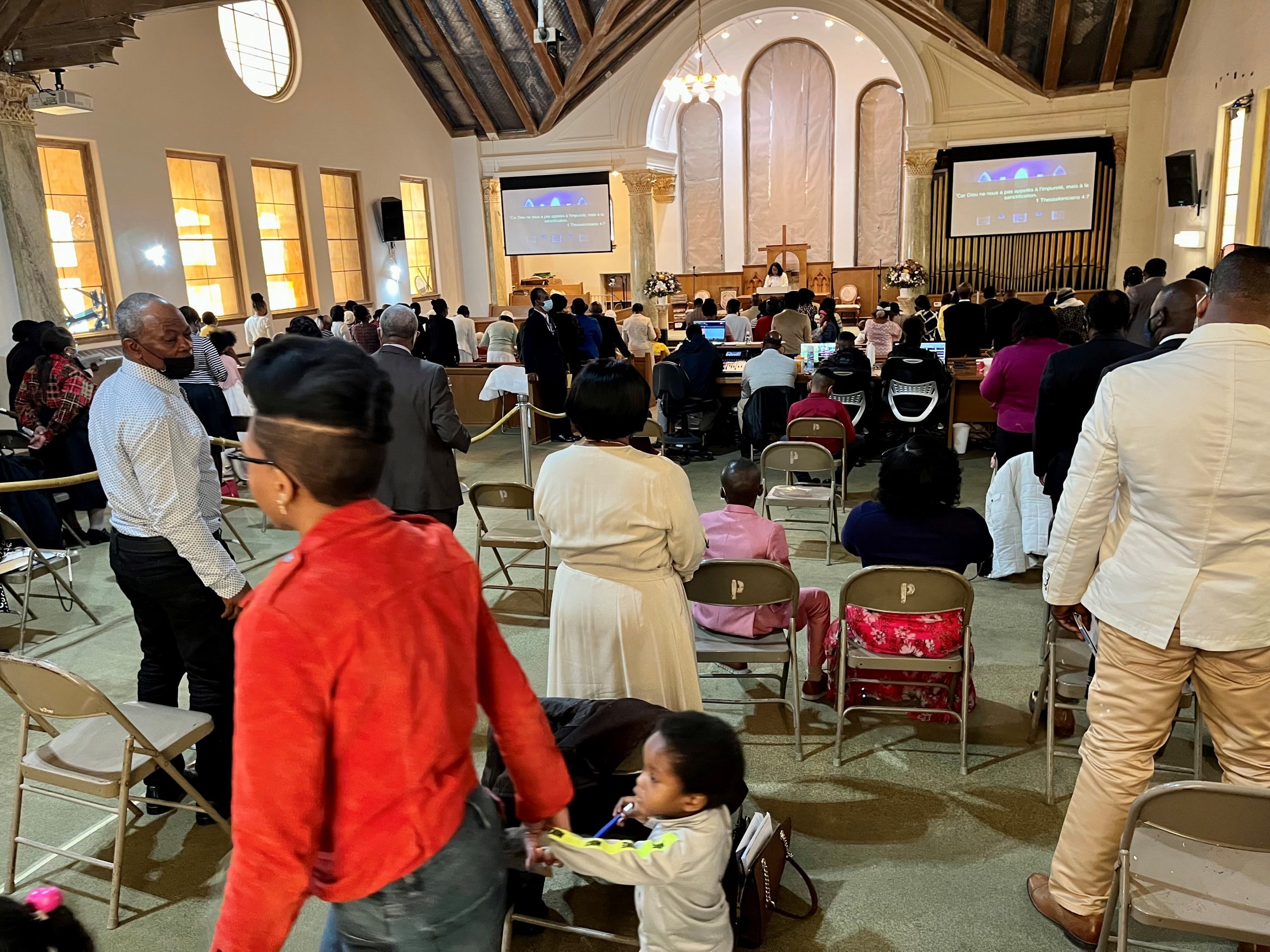 Event Recaps
May 1 – Night to Honor Israel – Brooklyn, NY
Pastor Joseph Henry went to Israel with CUFI in 2022 and returned home determined to no longer be silent in his church. Some of his members are not pro-Israel and to have a guest speaker, on a Sunday service preaching the biblical message of God's enduring love for the Jewish people, our indebtedness to them and mandate to stand with Israel can be career ending for pastors. I was thankful to be given a copy of the church bulletin before the service as I saw my name listed as the guest speaker and that I was representing CUFI, and my message was noted as, "Above all your guard, guard your heart!" Proverbs 4:23.
Pastor Joseph gave me a gracious introduction and reminded the church that CUFI was the group that took him on his life changing trip to Israel. I greeted the congregation with, "Bonjour frères et soeurs" (ggod morning brothers and sisters" and that was all the French Haitian I had, and my interrupter took over! The number of people that joined CUFI at the conclusion of the message was small compared to the usual majority of those in attendance that become members, but Pastor Henry called me the next day and excitedly let me know that a number of people in the church now want to go to Israel and he will be using Daniel at Frosch (who was on his trip) to begin arranging a tour! He also sent me contact information of a pastor with a church in Brooklyn with over 1,500 members that is a friend of his and after hearing of the trip would now like to come with us on the next one.
One person, one pastor, one church at a time – we will not be silent.