Archeology
Issues
Massive section of Western Wall and Roman theater uncovered after 1,700 years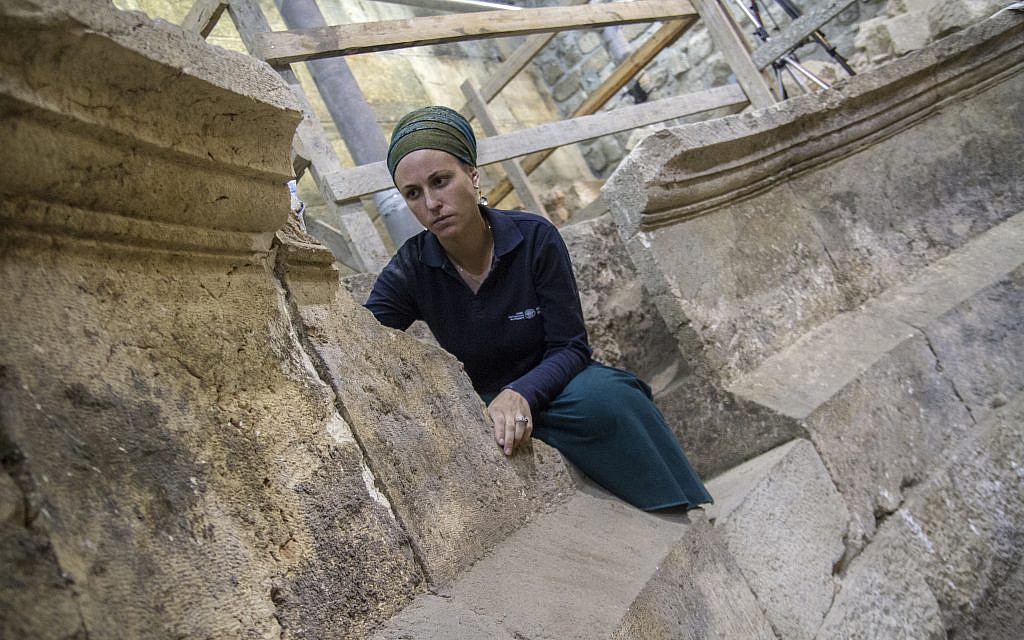 Archaeologists are one step closer to solving the riddle of what took place in Jerusalem following the destruction of the city by Romans in 70 CE.
Israel Antiquity Authority archaeologists announced Monday that for the past two years they have been excavating and exposing a massive eight-meter deep section of Jerusalem's Western Wall, unseen for 1,700 years.
And in the course of their work, which has been quietly proceeding directly beneath Wilson's Arch — the area immediately adjacent to the men's section of the Western Wall — they unexpectedly discovered a small Roman theater. The dig has not encroached under the Temple Mount.
During the two years of excavations, a new reinforced floor was constructed so as not to interrupt daily worship at Judaism's holiest site for prayer.
The work is set to continue for another six months, and the expectation is that First Temple-era findings will be uncovered. When the work is completed, the site will be opened to the public.
At a subterranean press conference Monday in the Western Wall tunnel complex, archaeologists Dr. Joe Uziel, Tehillah Lieberman and Dr. Avi Solomon contextualized the discovery of the theater structure directly below Wilson's Arch as a never-before-seen window into daily public life in the newly Roman-conquered city.
"The discovery of the theater-like structure is a real drama," said Uziel.
In the 1860s, British surveyor and archaeologist Charles William Wilson was the first to seek such a theater in the vicinity of the Western Wall. The small 200- to 300-seat theater, whose existence is noted by Josephus Flavius and other ancient sources but which has eluded Jerusalem excavations for some 150 years, is the first rediscovered example of a Roman public building in Jerusalem,archaeologists said.
Read More: Times of Israel