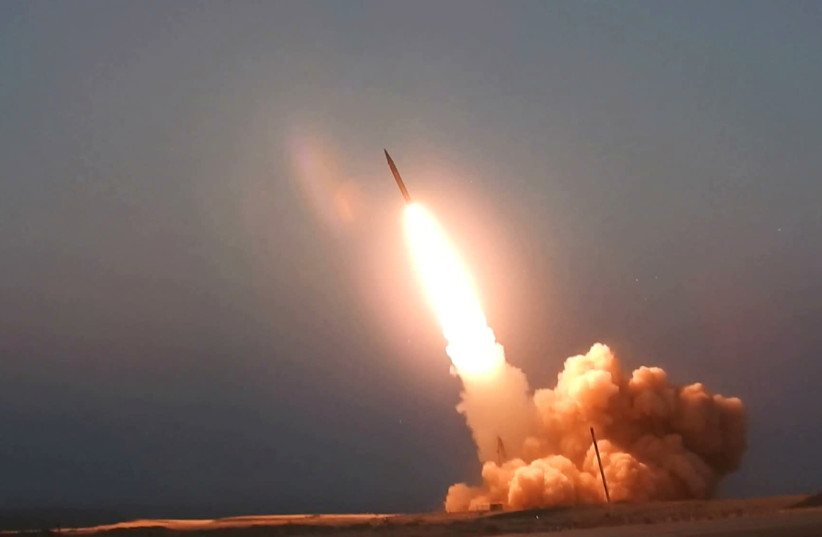 In The News
Massive Iran Missile Drill Is Message To US, Gulf and Israel
01/16/2021
A massive Iranian missile drill showcasing long range missiles, drones and other weapons is taking place this weekend and serves as a message to Gulf countries, the US and Israel.
It comes a year after Iran launched ballistic missiles at US forces in Iraq and follows Tehran's sending of missile technology to Iraq, Syria, Lebanon and Yemen in recent years.
A report said that Iran used drones to attack a missile defense system and then fired a barrage of Zolfaghar, Zelzal and Dezful ballistic missiles. The drones were supposed to neutralize air defenses for the incoming missiles.
Last year Israel conducted a major integrated and multi-layered air defense drill using the Iron Dome, David's Sling and Arrow air defense systems.
Iran did a drone drill on January 5 and a naval drill last week on January 13. Iran also used a delta-winged drone during its drill to attack an air defense system on January 15. Commentators said this reminded them of Iran's attack on Saudi Arabia in September 2019.
A recent report at Newsweek alleged Iran has a kamikaze drone base in Yemen with delta-wing style drones. That report called them Shahed-136, although a drone by that name is not known in Iranian press reports. Nevertheless, it may be similar to the one used on January 15. Reports say some of these drones have a 2,000 km. range, meaning they can reach Israel. The missiles also have a long enough range to possibly target Israel, depending on where they are fired from. They can also target US ships and Gulf states.
Read More: Jerusalem Post