Iran
Marking 25 years since Jewish center bombing, Argentina blacklists Hezbollah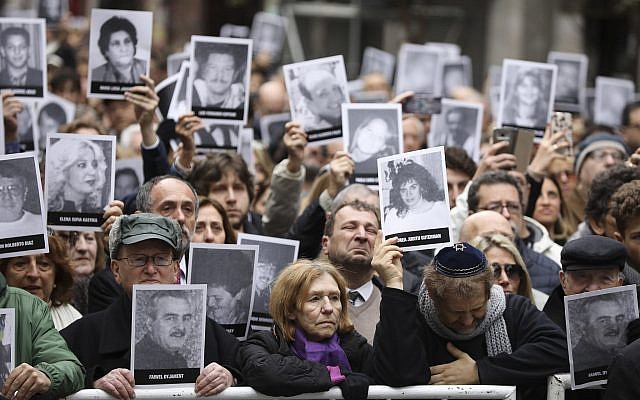 Argentina's government on Thursday branded Hezbollah a terrorist organization and froze its assets, 25 years to the day after a bombing blamed on the Iran-backed group destroyed a Jewish community center in Argentina's capital, killing 85 people.
The nation's Financial Information Unit took the action a day after Argentinian President Mauricio Macri's government created a list of terrorist organizations to help coordinate actions with other nations and as the nation held memorial services for victims of the attack, for which no one has been convicted.
"At the present time, Hezbollah continues to represent a current and active threat to national security and the integrity of the financial, economic order of the Argentine Republic," the unit said.
It's not clear how much impact the ruling will have or how many assets Hezbollah might have in Argentina. The Lebanese group already has been put on terrorism lists by the US, the European Union and several other nations.
The designation came as Argentina marked 25 years since the 1994 attack on the AMIA Jewish center.
Sirens rang out in cities throughout the country at 9:53 a.m. the exact time the bomb ripped through the Buenos Aires building, and names of those killed were read out at an official ceremony.
Read More: Times of Israel