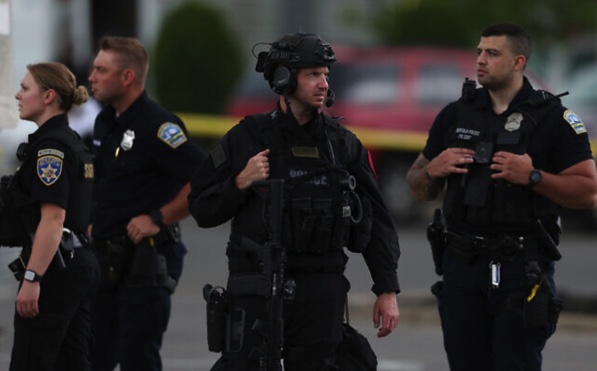 In The News
Manifesto attributed to Buffalo shooting suspect pushes antisemitic conspiracies
A man suspected of killing 10 people in Buffalo, New York, on Saturday appeared to target Black Americans, in what authorities called "racially motived violent extremism."
The mass shooting killed mostly Black people and the FBI was investigating the attack as a hate crime.
In an alleged manifesto posted online before the attack, Payton Gendron, 18, also directed intense hatred at Jews, expressed support for Nazism and subscribed to the antisemitic and racist Great Replacement conspiracy theory, which says Jews are plotting to replace white Americans with non-whites.
The 180-page manifesto circulating online included the alleged shooter's name, described the attack plans and matched statements from law enforcement. Researchers from the Anti-Defamation League cited the document and said it wasn't clear where it was first posted.
Law enforcement officials who spoke with the Associated Press identified the alleged Buffalo shooter as Gendron, from the central New York town of Conklin, around a three and a half hour drive from Buffalo.
Read More: Times of Israel