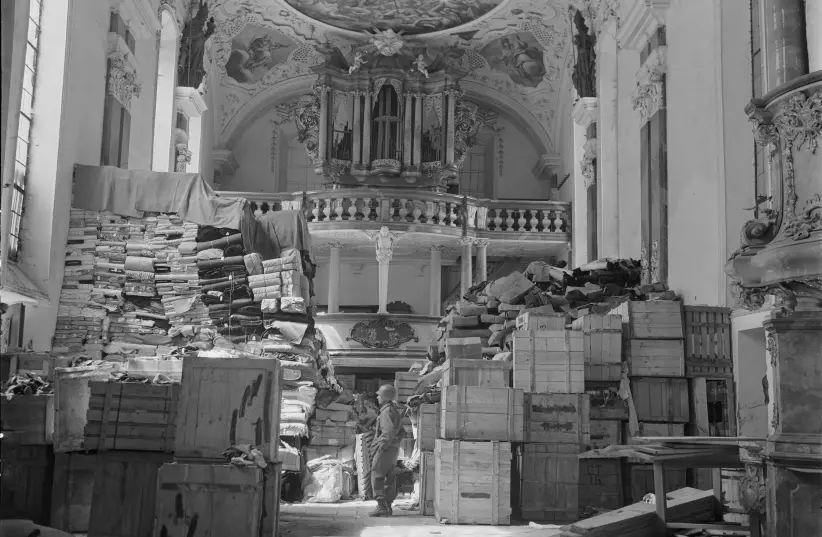 Holocaust
Man Who Spent His Life Hunting Down Stolen Nazi Art Dies From COVID-19
David Toren, 94, a retired patent lawyer who made it his life's mission to recover stolen art looted from his family by the Nazis, died from complications surrounding the novel coronavirus.
 In 2014, Toren sued Germany and the state of Bavaria, with a court in Washington DC Bavaria's Justice Ministry, for the return of paintings he says were stolen from his uncle by the Nazis in 1939 and which German authorities uncovered in 2012 among a secret collection of 1,400 art works.
Toren had a claim on "Two Riders on the Beach" by German Impressionist Max Liebermann, who was also Jewish.
He was the heir of David Friedmann, an industrialist from Breslau who owned the painting from at least 1905 to 1939. Toren told Reuters in 2014 he could remember the picture hanging on the wall of his great uncle's villa before the war.
Toren escaped Nazi Germany at the age of 14 but lost most of his family in the Holocaust.
Friedmann died in 1942. Toren escaped from Germany and spent the war in Sweden. His older brother reached the Netherlands and now lives in London, but their parents perished at Auschwitz.
Read More: Jerusalem Post