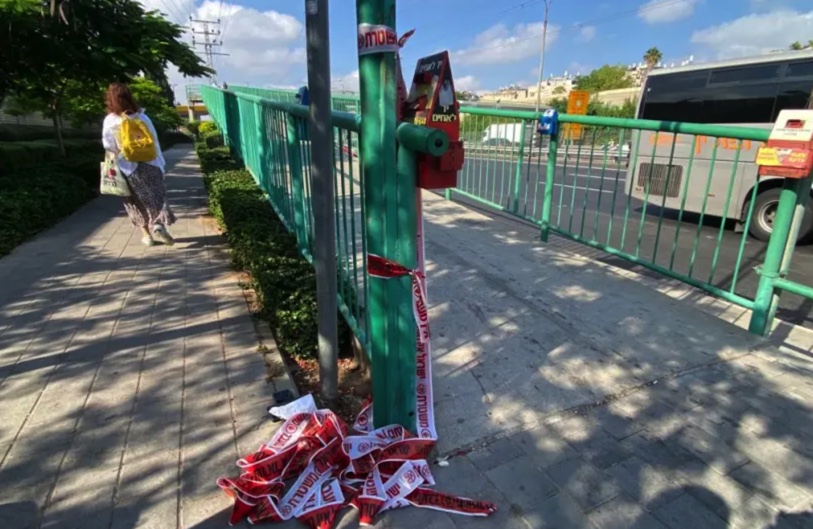 In The News
Man stabbed near Givat Shmuel in suspected terror attack
A 47-year-old man was stabbed near a pedestrian bridge on Highway 4 in Givat Shmuel early Tuesday morning, Israel Police announced. He was evacuated to a nearby hospital in moderate condition with a head injury. The assailant has not been identified or caught yet.
The circumstances of the incident are being investigated. Initial Palestinian and Israeli media reports indicate that it was nationally motivated. N12 noted that there initially did not seem to be any known connection between the assailant and the victim.
Sheba Medical Center at Tel Hashomer announced later in the morning that the victim is in serious condition and that his wife has joined him at the hospital. The victim's wife, Yael, told Israeli media outlets that her husband was walking to his morning prayers when an Arab-appearing man approached him and hit him multiple times on the head, before running away.
She added that he has multiple fractures and that they have six kids together.
The bridge connects Givat Shmuel to Bnei Brak, the largest ultra-Orthodox city in Israel. Police identified the victim as haredi-appearing, according to N12, but he has not yet been named.
Read More: The Jerusalem Post