Antisemitism
Man charged in anti-Semitic assault amid spate of attacks in New York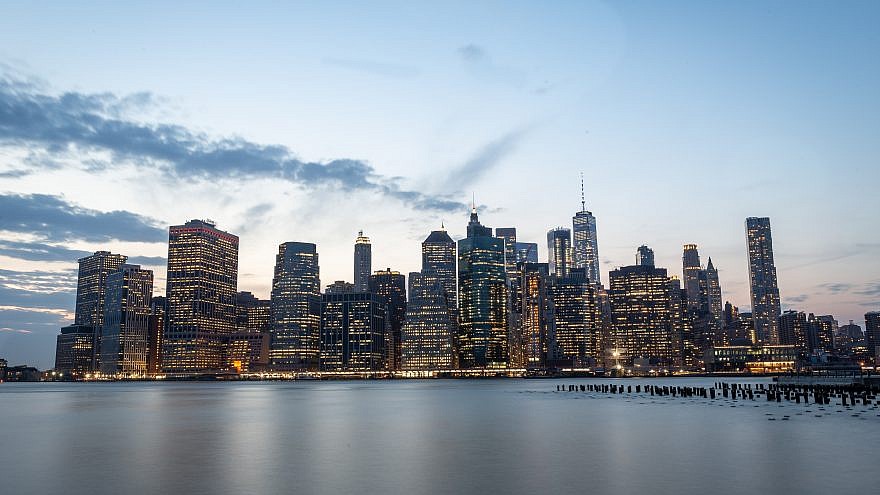 (December 26, 2019 / JNS) A 28-year-old man from Miami has been arrested and charged with assaulting a 65-year-old in Manhattan on Monday, announced New York Police Sgt. Lee Jones.
Steven Jorge has been accused of punching the 65-year-old male, who was kicked after he fell onto the ground, said Jones, who added that the victim was treated at the scene and not immediately taken to the hospital. The male was looking at his cellphone when the attack started, reported CBS New York.
This was one of four reported anti-Semitic assaults over three days, reported NBC New York.
On Tuesday morning, a large group of people allegedly yelled "F*** you, Jew" at a 25-year-old Jewish male before tossing a Slurpie at him. The perpetrators, who can be heard laughing and quickly fled the scene. At least one person appeared to film the incident.
Later that day, a group of teenagers assaulted a Jewish man in his 50s in the Brooklyn neighborhood of Crown Heights. The teens followed the man down the street, with one striking him in the head and knocking him to the ground.
The incident was caught on surveillance cameras, reported local news website CrownHeights.info.
Another incident involved a 40-year-old Brooklyn man punched in the face by a suspect who immediately fled the scene. Police said the Wednesday morning incident is currently not being investigated as a hate crime.
"The attacks against Jews are out of control, and we must have a concrete strategy to address the rise of these attacks," said Dov Hikind, founder of Americans Against Antisemitism. "What is happening in New York City with attacks against Jews has created a deep and growing concern in our community."
New York City Mayor Bill de Blasio also condemned the attacks.
"It's not enough to condemn anti-Semitism—we have to confront it. The despicable crimes committed against our Jewish community over the last 24 hours are an attack on ALL New Yorkers. The NYPD is actively investigating all of them and will bring the perpetrators to justice," he tweeted on Wednesday.
Read more: Jewish News Syndicate