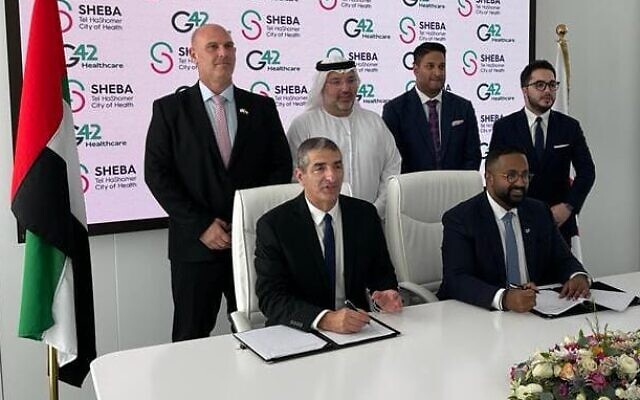 In The News
Major Israeli-Emirates agreement signed to start jointly building health tech
Israel's largest hospital has signed a strategic cooperation deal to develop new health technology with scientists in the United Arab Emirates.
Sheba Medical Center officials ratified a memorandum of understanding on Monday with G42 Healthcare, a large Abu Dhabi-based health-tech company focused on artificial intelligence-based innovations.
Speaking from a signing ceremony in Abu Dhabi, Dr. Yoel Har Even, director of Sheba's international department, said that the agreement is one of the biggest steps to advance medicine since Israel and the UAE normalized their ties through the 2020 Abraham Accords.
"Israel has a lot to offer the region, including our entrepreneurship and innovative approach, and we can learn and benefit from the UAE, who are leaders in AI and tech production," Har Even told The Times of Israel. "This agreement is all about two-way collaboration.
Read More: Times of Israel