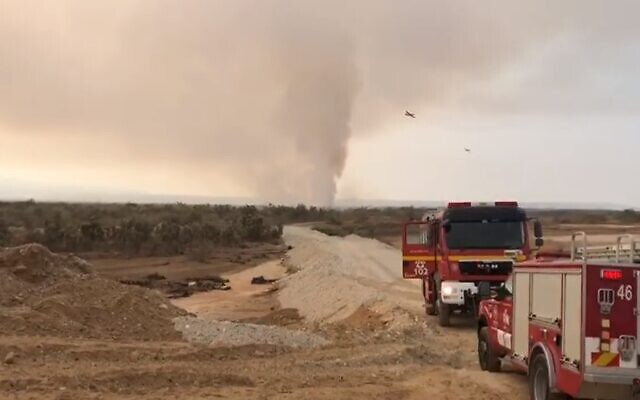 In The News
Major fire on Israel-Jordan border endangers gas pipeline
A major fire broke out near the Israel-Jordan border on Thursday morning, with Israeli officials warning it was out of control, moving quickly and threatening a gas pipeline.
In a statement, the Israel Fire and Rescue Services said firefighting teams were battling the blaze near moshav Ein Tamar, south of the Dead Sea.
"The fire is very big and is developing on the Jordanian side of the border, with easterly winds moving the blaze toward Israeli territory," it said in a statement.
Four firefighting aircraft were aiding the effort.
Jordanian fire services were also operating inside Jordan and coordinating with Israeli authorities, according to the statement.
"At this stage, the fire is threatening the local gas pipeline and the firefighting efforts are focusing on halting the fire's spread," the service said.
Read More: The Times of Israel