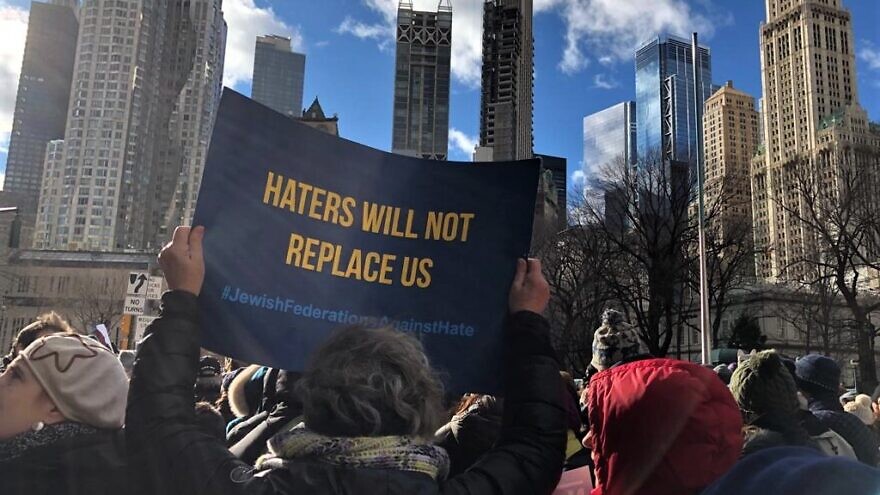 Antisemitism
Major Anti-Semitic Incidents Rise Some 18 Percent in 2019, According to a New Report
The number of major anti-Semitic incidents worldwide rose by 18 percent in 2019 over the previous year, according to a newly released report from Tel Aviv University, the Kantor Center for the Study of European Jewry and the European Jewish Congress.
According to the report, 456 acts of "major violent cases" of anti-Semitism were reported worldwide, as compared to 387 in 2018. Seven Jews were killed in the attacks.
The shooting rampage at the Chabad of Poway in Southern California on April 27, the last day of Passover, in which one 60-year-old congregant, Lori Kaye, was murdered and three others, including senior Rabbi Yisroel Goldstein, were injured;
The Yom Kippur shooting attack on a synagogue in Halle, Germany, on Oct. 9;
The Dec. 10 shooting at a kosher grocery in Jersey City, N.J., in December, in which four people, including two Chassidic Jews, a store employee and a police officer, were killed; and,
The machete attack on Hanukkah the home of rabbi in Monsey, N.Y., which injured multiple guests and led to the recent death of Yosef Neumann from injuries sustained in the attack.
Read More: JNS