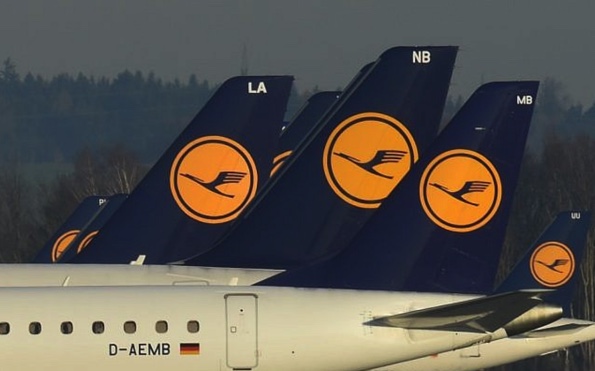 In The News
Lufthansa apologizes after report all visibly Jewish passengers barred from flight
Lufthansa issued on Tuesday an apology after Orthodox Jews complained that all visibly Jewish passengers were thrown off the flight because one group didn't follow the German carrier's masking rules.
In a video from the incident, a Lufthansa supervisor could be heard saying "everyone has to pay for a couple" and that "it's Jews coming from JFK. Jewish people who were the mess, who made the problems."
In a statement Tuesday, Lufthansa said that only the "non-compliant guests" should have been prevented from boarding and not the entire group. "Lufthansa regrets the circumstances surrounding the decision to exclude passengers from flight LH 1334 on May 4. Lufthansa sincerely apologizes," it said.
"What transpired is not consistent with Lufthansa's policies or values. We have no tolerance for racism, antisemitism and discrimination of any type," the statement said.
However, some officials did not accept the airliner's apology as enough.
Responding to the statement, Yad Vashem director Dani Dayan wrote on Twitter: "You regret the 'circumstances surrounding the decision?' Don't you regret the decision itself? And your staff's behavior? And their attitude and statements? This is not an apology. We expect you to do better. Not too late."
Read More: Times of Israel