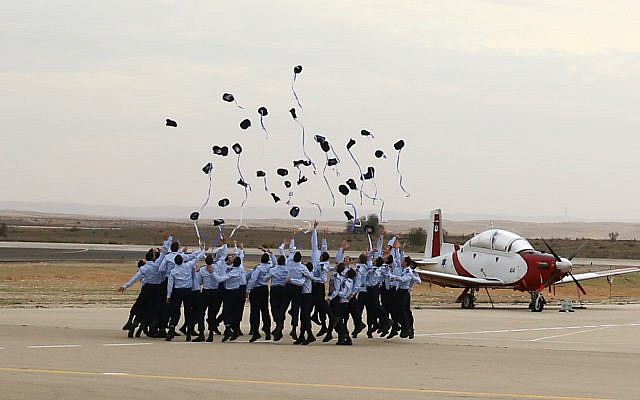 Israel Defense Force (IDF)
Lt. 'Yod' to become first Ethiopian-Israeli air force pilot
Lt. "Yod" will become the Israeli Air Force's first pilot of Ethiopian heritage upon completing the military's prestigious pilots course later this week, the army said Tuesday.
As with all pilots, the airman's name cannot be released out of security concerns. He can only be referred to by his rank and the first Hebrew letter of his name.
On Wednesday, following the commencement ceremony for the pilots course, Yod will begin serving as a navigator on IAF fighter jets, the Israel Defense Forces said, confirming a report on Army Radio.
While some Ethiopian Jews emigrated to Israel in the 1960s and 1970s, most of the community was flown into the Jewish state in the mid-1980s and early 1990s in Operation Moses and Operation Solomon, respectively. Today, over 125,000 people of Ethiopian heritage live in Israel.
The Ethiopian community's comparatively slow absorption into Israeli society has been attributed to cultural misunderstandings, as well as allegations of racism.
Within the military, Ethiopian Israelis have been slow to rise through the ranks.
In 2016, Dr. Avraham Yitzhak took over as chief medical officer of the army's Southern Command, becoming the first Israeli of Ethiopian heritage to hold the rank of colonel in the IDF.
Yitzhak was born in Ethiopia and moved to Israel in 1994. In addition to being the first Ethiopian colonel in the military, he was also the first IDF doctor of Ethiopian heritage.
Read More: Times of Israel