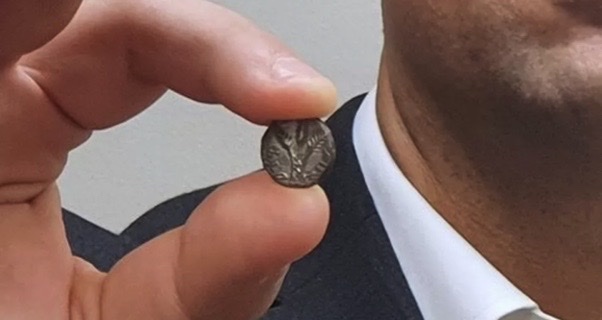 In The News
Looted $1M 'Quarter Shekel' coin returned to Israel by NYC prosecutors
A rare silver coin — valued at $1 million — that was looted from an archeological site in Israel has been returned to the country, Manhattan prosecutors said this week.
The quarter shekel was minted by Jewish rebels fighting the Roman empire during "The Great Jewish Revolt" in 69 C.E. and dug up in the Ella Valley years later.
The Israel Antiquities Authority learned in 2002 through multiple informants that the ancient coin — known as the "Year Four Quarter Shekel" — had been looted.
The coin is one of only two dating back to the revolt, which began in 66 C.E., that are known to exist. It was moved through the illicit antiquities markets until it was smuggled from Israel through Jordan to the UK, where it was offered at a London auction in 2017.
Read More: New York Post