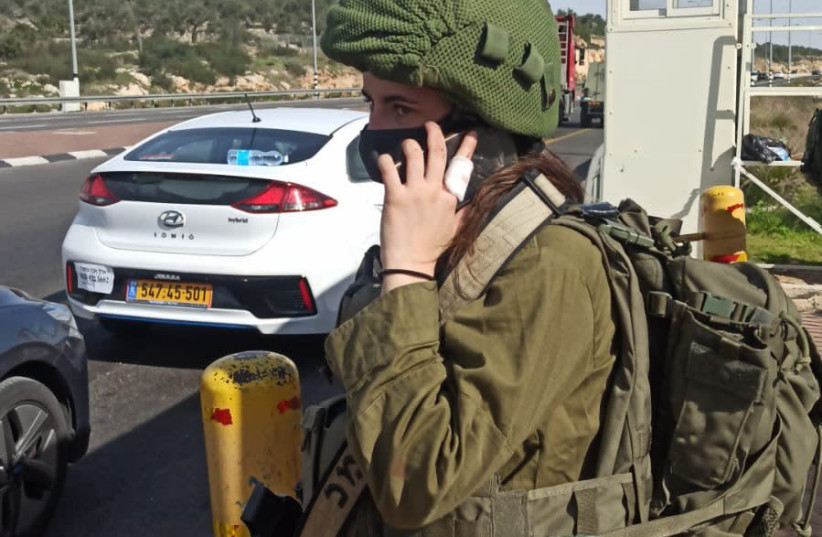 In The News
Lone IDF Soldier Thwarts Stabbing Attack
01/26/2021
A lone IDF soldier from London thwarted a stabbing attack against soldiers guarding the Gitit Avishar junction near the West Bank settlement of Ariel on Tuesday, killing the Palestinian perpetrator.
Private Lian Harush from the Home Front Command's Search and Rescue Unit currently on routine security activity in the West Bank, succeeded in stopping the attacker as he tried stabbing one of the soldiers, the IDF's Spokesperson Unit said. Harush later called her parents in London, updated them on the attack and that she was fine. 
The soldier was able to fend off several attempts by the Palestinian man to stab her, while the officer shot the attacker.
According to the IDF, the attacker was neutralized. The Palestinian Ministry of Health reported that he had been killed, according to the Palestinian news agency WAFA. 
United Hatzalah responders confirmed that there were no Israeli casualties in the attack. 
"Miraculously, other than the attacker, there were no injuries and the incident is being dealt with by security forces."  Chaim Kreif, a United Hatzalah volunteer EMT and one of the first responders on the scene said. 
Reinforced IDF troops were dispatched to the area as the IDF investigated the incident. 
Read More: Jerusalem Post