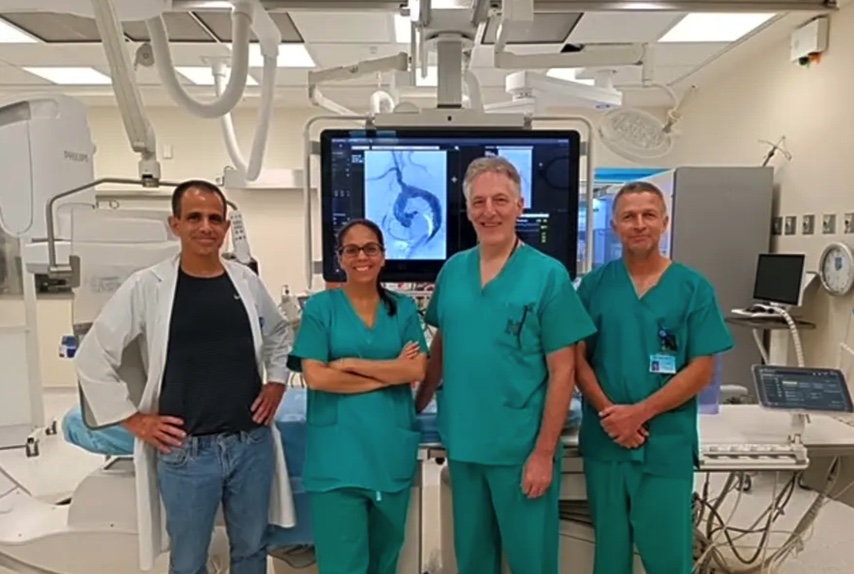 In The News
Life-saving breakthrough for heart disease at Hadassah medical center
Instead of performing open-heart surgery, with all its risks, to repair a defective aortal arch that has an aneurysm – a bulge in a blood vessel caused by a weakness in the blood vessel wall – interventional cardiologists at the Hadassah-University Medical Center in Jerusalem's Ein Kerem are the first in Israel to fix it by minimal catheterization.
The first case, on an elderly man at high risk of death, was performed in May without official Health Ministry approval on compassionate grounds. There have been two more cases since then.
The fourth patient who underwent the two-and-a-half-hour procedure on Thursday, Meir Yitzhak of Kiryat Yam, is only 55. He was the first case in which the $32,000 implant was a commercial product recognized by the ministry and paid for by his health fund, Maccabi Health Services. It is threaded toward the heart via arteries in the leg and/or the arm and covers the balloon-like aneurysm in the aorta that then doesn't have to be removed.
Read More: The Jerusalem Post