Jerusalem
What Life Was Like For Christians And Jews When Arabs Ruled Jerusalem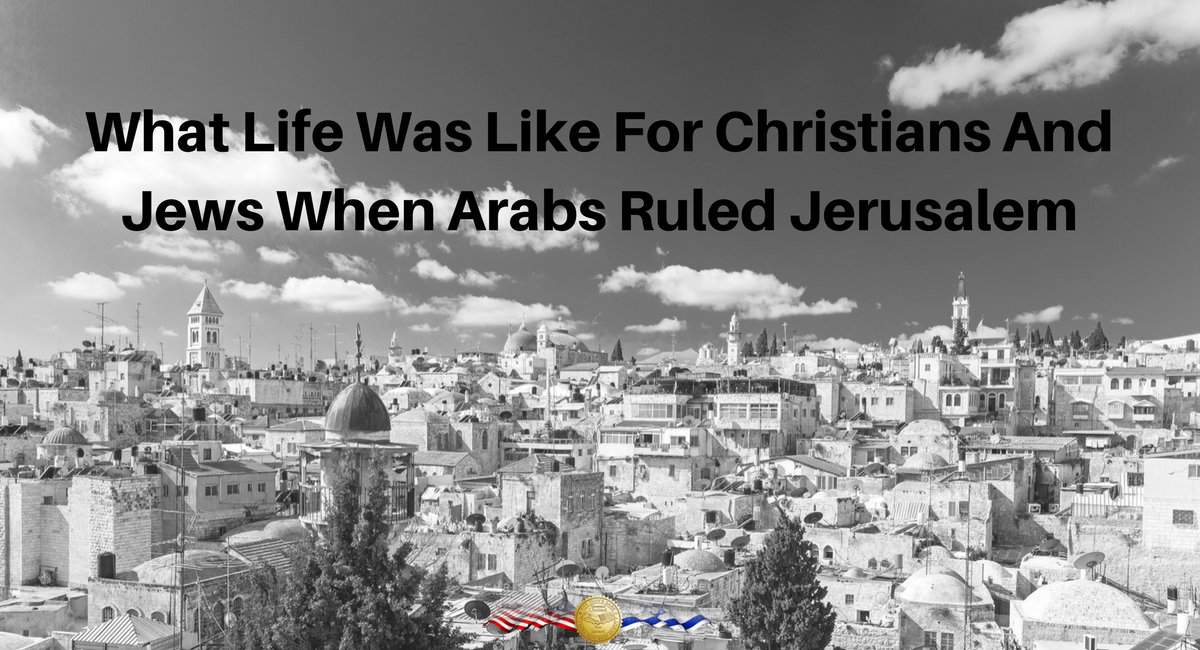 Following President Donald Trump's declaration that the U.S. would recognize Jerusalem as Israel's capital, Palestinian Liberation Organization leader Saeb Erekat quickly shot back and demanded "equal rights for everyone living in historic Palestine."
Protests over Trump's move have sparked riots in Jerusalem, the Gaza Strip and even violent protests in Europe, from Germany to Sweden. But how exactly did Arab Muslims treat Christians and Jews when they ruled over Jerusalem for 19 years?
It appears Arabs were anything but tolerant toward either. The Daily Caller News Foundation examined Arab rule over the eastern half of Jerusalem from 1949 until 1967, and found that both Christians and Jews were routinely denied religious freedom and often faced persecution at the hands of the Arabs when Muslims were in charge of the eastern half of the holy city.
In 1947, the United Nations approved a partition plan to permit both Jews and Muslims to govern separate sectors. Israel accepted the plan but the Arabs refused it and sent their armies against a group of citizen-soldiers.
The Israelis won a surprising victory in what they called their War of Independence. In 1949, an armistice was signed by both Jordan and Israel, signaling the end to the conflict.
The western half of Jerusalem was to be governed by Israel and the eastern half by the Jordanian Hashemite Kingdom. The Jewish Quarter and many of the most sacred Jewish sites were located in the eastern half ruled by Jordan and local Arabs.
From the very start, the Jordanians banned Jews outright, even though the armistice promised "free access to the holy sites and cultural institutions and use of the cemeteries on the Mount of Olives."
But the Arab governing bodies also persecuted the Christian church and its followers during the same 19 years it ruled over Jerusalem.
"Christian residents, like Jews, did not have equal rights," noted pastor John C. Hagee, founder and chairman of Christians United for Israel, in an interview with TheDCNF.
Jordanian and local Arab edicts prohibited Christians and later Christian churches from buying land and houses in the Old City of Jerusalem, according to the nonprofit Gatestone Institute.
The Institute reported that Arab Muslims restricted the number of Christian pilgrimages permitted in Jerusalem and Bethlehem during Christmas and Easter. They further imposed strict rules on Christian schools, including mandatory teaching of the Muslim Koran.
Hagee recounted the many indignities suffered by Christians who lived in Jerusalem.
"In 1952, Jordan proclaimed Islam as the official religion, including in Jerusalem," he recalled. "In 1953, Christians were constrained for buying or holding land near holy sites. In 1955, all Jordanian schools were to be overseen by the government and only government-sanctioned textbooks could be used. In 1964, Churches were prohibited from buying land in Jerusalem. Churches were barred from funding hospitals or social services in Jerusalem."
Read More: Daily Caller