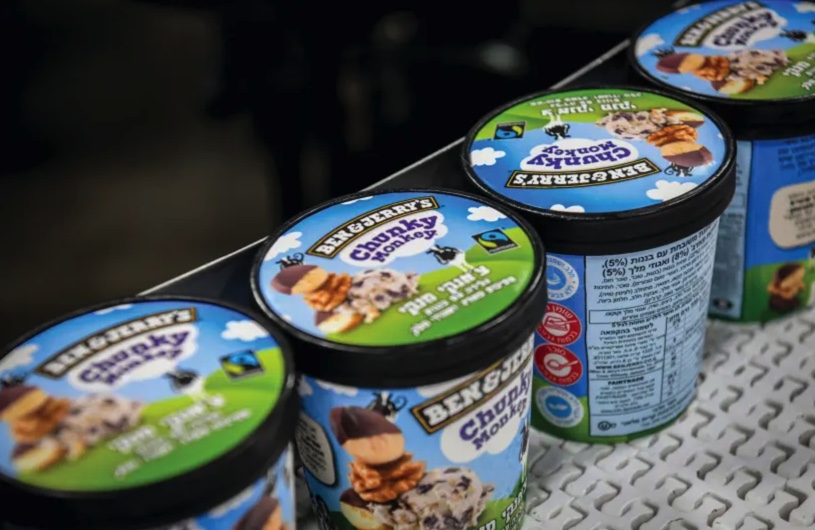 In The News
Lessons of Ben & Jerry's: Boycotting Israel isn't low-risk – opinion
This past week the parent company of Ben & Jerry's, Unilever, made a major announcement effectively nullifying the 2021 decision by the board of Ben & Jerry's to boycott Israel (and Palestinians) in the West Bank. But while this was absolutely the right economic and moral decision by Unilever, and really should have happened much sooner, it doesn't mean the war, even over ice cream, is won.
The official response of Ben & Jerry's again confirmed its opposition to its parent company's decision, in a stunning display of hypocrisy. The ice cream brand wrote in a tweet, "We are aware of the Unilever announcement. While our parent company has taken this decision, we do not agree with it…. We continue to believe it is inconsistent with Ben & Jerry's values for our ice cream to be sold in the Occupied Palestinian Territory."
Ben & Jerry's sells ice cream, not defense technology. Its self-righteous statement also neglects the fact that both Israelis and Palestinians pay the price for the ridiculous policy of boycotting the West Bank. Even more absurd, Unilever operates in Iran, heavily in China, and as of April 2022 was still selling ice cream in Russia while Putin's forces were committing war crimes on a daily basis.
Read More: The Jerusalem Post