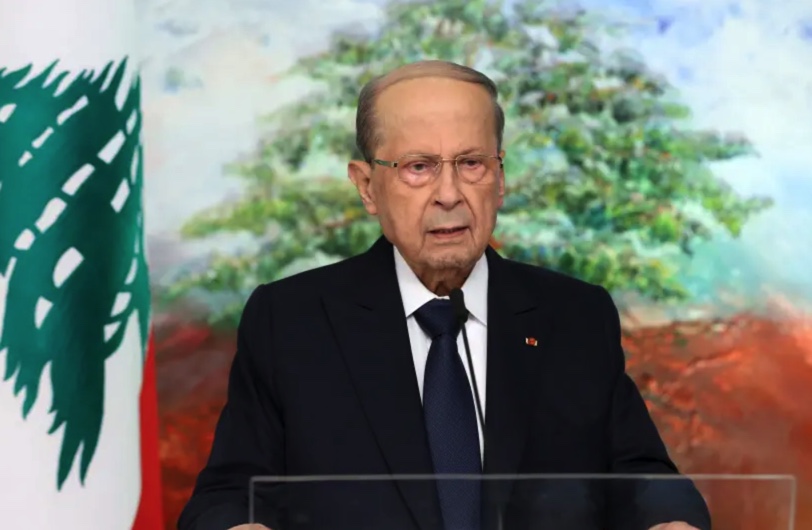 In The News
Lebanon's Aoun expresses outrage as Hezbollah continues to block cabinet
Lebanese President Michel Aoun expressed outrage in a speech on Monday that the country's cabinet has not met for over two months due to demands by Hezbollah for Judge Tarek Bitar to be removed from the Beirut Port blast case before they agree to a cabinet meeting.
After being halted for a month, Bitar resumed his investigation into the Beirut Port blast earlier this month after the Beirut Court of Appeals rejected an appeal by former Public Works Minister Youssef Fenianos, who had been charged and summoned for questioning by the judge. However, on Thursday the investigation was halted for a fourth time due to a lawsuit by ex-ministers who Bitar had summoned for investigation.
Aoun started his speech on Monday by stressing that it has become necessary to "speak in a clearer manner because the risks are growing and threatening the nation's unity – and the preparations we are witnessing in the region make the problems all the more obvious," according to Lebanon's National News Agency (NNA). He did not specify to which regional preparations he was referring.