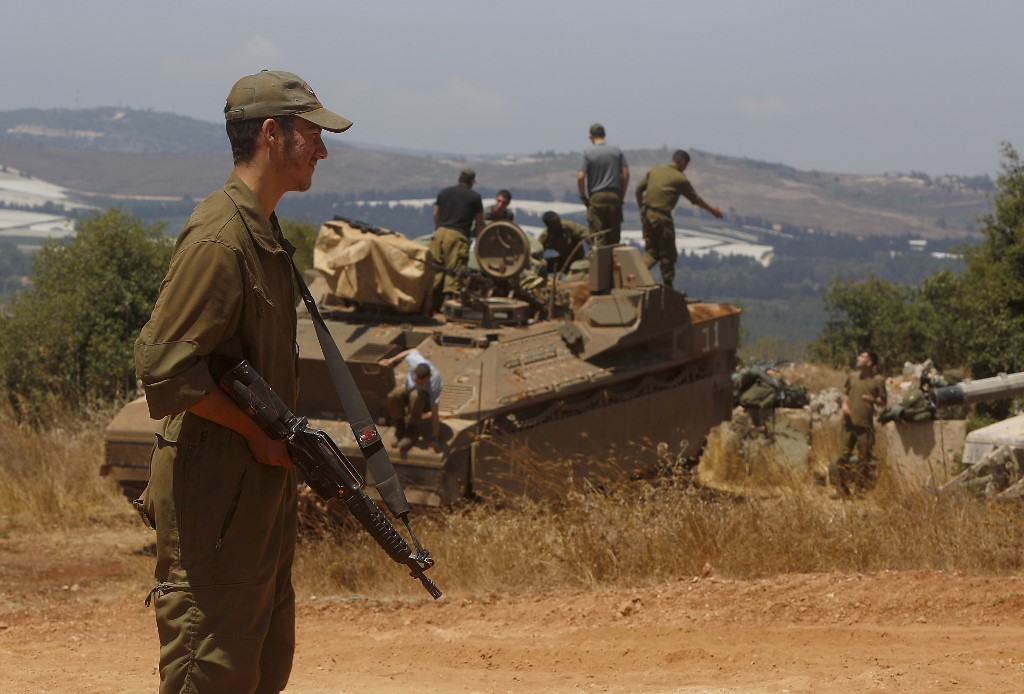 In The News
Lebanese army fires surface-to-air missile at IDF drone: report
03/08/2021
Hezbollah says another drone forced back into Lebanese territory earlier in the afternoon
The Lebanese army fired a surface-to-air missile at an Israeli unmanned aerial vehicle (UAV) Monday night that hovered over Lebanon's airspace, Lebanon's Al-Manar TV reported.
The Israel Defense Forces (IDF) UAV was flying near the town of Meiss El Jabal, which is situated near the Israel-Lebanon border west to the Galilee Panhandle.
Witnesses reported seeing flares fired by Israeli forces. There was no one reported injured in the incident.
It was not initially clear whether the missile downed the UAV.
At around 3:30 pm on Monday, Hezbollah said another Israeli drone had invaded Lebanese airspace. The "appropriate weapons," the Shi'ite party said, forced the UAV back into Israeli territory.
Read More: I24