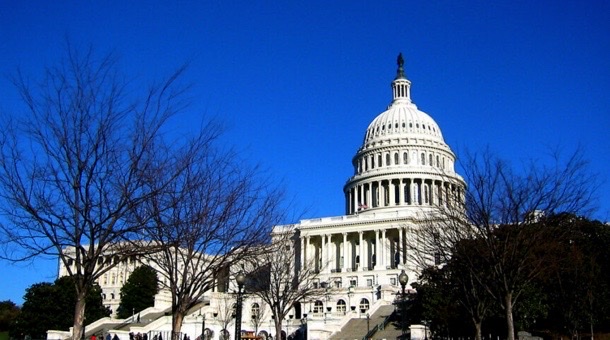 In The News
Lawmakers urge Biden administration to impose sanctions on Hamas, Hezbollah for use of human shields
A bipartisan group of 20 members of Congress is calling for the Biden administration to apply provisions of a law passed unanimously in 2019 to punish organizations that engage in the use of human shields, such as the Hamas and Hezbollah terrorist organizations.
Reps. Mike Gallagher (R-Wis.) and Tom Suozzi (D-N.Y.) co-authored a letter to U.S. Treasury Secretary Janet Yellen and Secretary of State Antony Blinken urging them to fully implement the SHIELDS Act of 2018, which requires that the administration submit an annual report to Congress on the use of human shields and sanction individuals implicated in such crimes by Dec. 21, 2019.
Yet, two years after this deadline, and despite evidence that Hamas used human shields during its conflict with Israel in May, no sanctions have been implemented.
"While the U.S. government has taken other strong measures to combat Hamas and Hizballah in recent years, it has yet to sanction Hamas and Hizballah leaders for their use of human shields," the lawmakers wrote in the letter. "Imposing such sanctions would make clear the U.S. government does not tolerate the use of human shields and would encourage like-minded countries to take similar measures against this war crime. It would also augment the Biden Administration's efforts to undermine Hamas and weaken Hizballah."
Read More: JNS