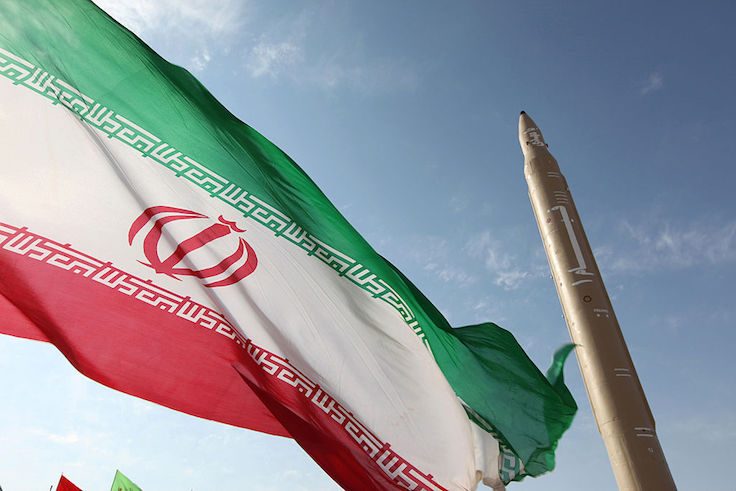 In The News
Lawmakers Investigate State Department Over $1 Billion Ransom Payment to Iran
03/25/2021
Republican foreign policy leaders in Congress are pressing Secretary of State Antony Blinken to fully disclose the contents of secret talks with South Korea that are believed to have paved the way for that country to hand Iran $1 billion as part of a ransom payment.
Reps. Bryan Steil (R., Wis.), Jim Banks (R., Ind.), and Greg Steube (R., Fla.) say the State Department is withholding from Congress key details about the Biden administration's reported efforts to help South Korea skirt economic sanctions and pay Iran the billion-dollar ransom, which came after Tehran seized a South Korean tanker and its crew in January. Blinken dodged several questions on the matter when testifying earlier this month before the House Foreign Affairs Committee, prompting the lawmakers to launch a formal probe seeking answers.
In a letter sent Thursday to Blinken and obtained by the Washington Free Beacon, the lawmakers demand the State Department answer questions about whether it waived sanctions to enable the payment and took part in negotiations aimed at securing the cash for Iran. The lawmakers suspect the administration helped free the money—frozen abroad as a result of U.S. sanctions—as part of its efforts to coax Iran into negotiating a revamped nuclear deal.
The probe signals mounting GOP frustration with the Biden State Department as it makes a series of concessions to Iran aimed at enticing it back to the bargaining table. The administration has already waived United Nations sanctions on Iran and removed a key terror designation on the Tehran-armed Houthi militia groups in Yemen, which continue to attack U.S. allies in the region.
Read More: Free Beacon