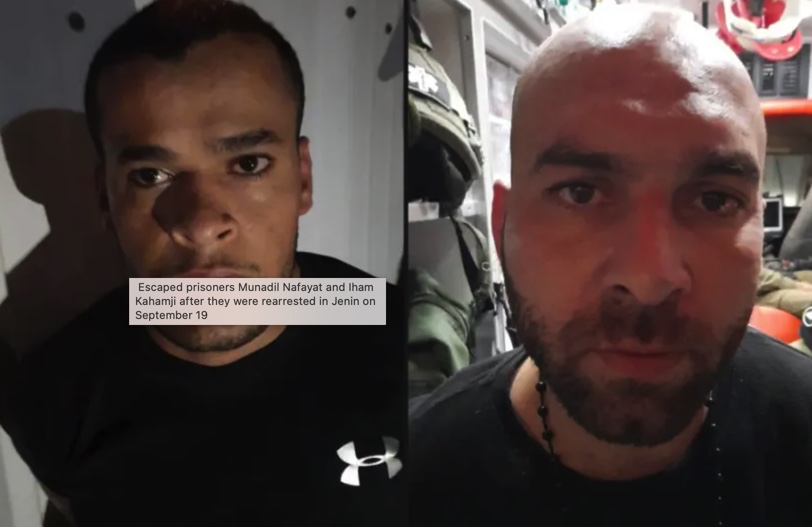 In The News
Last two escaped prisoners arrested in Jenin, ending manhunt
The last two escapees from Gilboa Prison earlier this month, Munadil Nafayat and Iham Kahamji, were arrested on Saturday night by Israeli forces in Jenin, putting an end to a nearly two-week-long manhunt.
The arrest was made by the IDF, Shin Bet and police special forces, based on intelligence from the Shin Bet (Israel Security Agency).
The operation was overseen by Brig.-Gen. Yaniv Alaluf, the head of the IDF's Judea and Samaria Division, which is responsible for the West Bank, and by Col. Arik Moyal.