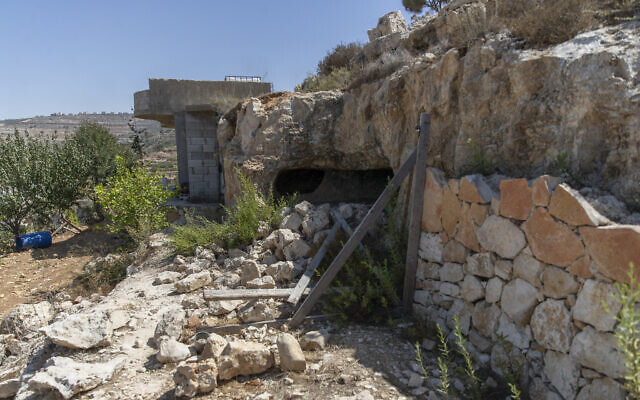 In The News
Large explosives cache belonging to Hamas cell said found in West Bank town
Israeli security forces early Monday carried out further operations in the West Bank to disrupt alleged plans for major terror attacks, using new intel gained following the arrest of some 20 suspected members of a Hamas cell.
It was the second straight night Israeli troops operated in the town of Bidu, near Jerusalem. Three Hamas gunmen were killed in a shootout with soldiers the night before.
In the latest raids, forces found a significant cache of explosive devices intended to be used in a terror attack in the capital in the coming days, according to television reports Monday.
The "kilograms of explosives" were hidden in a well whose exact whereabouts were determined after the Shin Bet internal security service interrogated the cell's mastermind and other members, the reports said.
Read More: Times of Israel