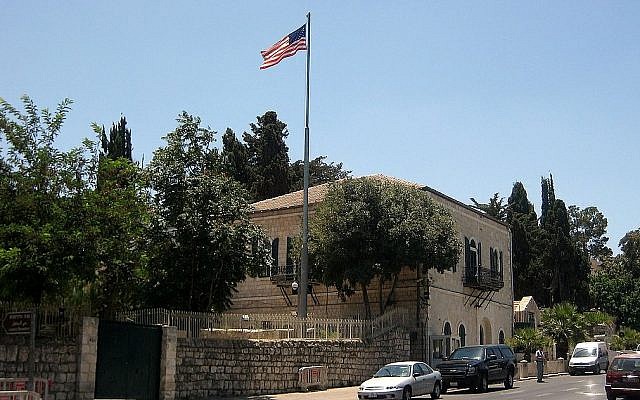 Lapid: US reopening of Jerusalem consulate a 'bad idea'
Foreign Minister Yair Lapid says the reopening of the US consulate in Jerusalem, the de facto mission to the Palestinians in the capital, is a "bad idea."
"We think it's a bad idea and we've told America we think it's a bad idea," Lapid tells reporters in an English-language briefing.
He says the reopening "will send the wrong message, not only to the region, not only to the Palestinians, but also to other countries, and we don't want this to happen."
"And besides, we have an interesting yet delicate structure of our government and we think this might destabilize this government and I don't think the American administration wants this to happen," adds the foreign minister.
US President Joe Biden raised the issue with Prime Minister Naftali Bennett during their meeting last week, and made clear that he still plans to reopen the mission after it was shuttered by former president Donald Trump in 2019, a US official said.