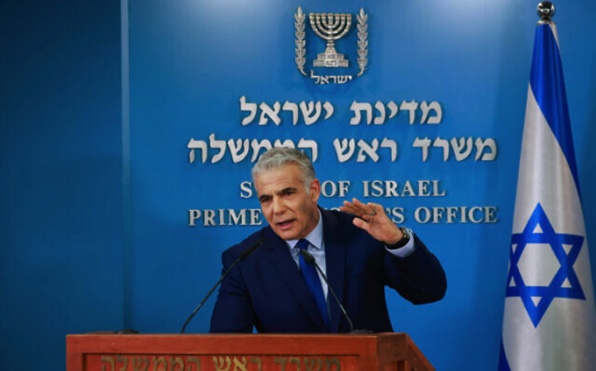 In The News
Lapid slams Australia for dropping recognition of W. Jerusalem; ambassador summoned
Prime Minister Yair Lapid slammed Australia's announcement on Tuesday that it would no longer recognize West Jerusalem as Israel's capital, as the Foreign Ministry summoned Canberra's envoy to clarify the matter.
"In light of the way in which the decision was made in Australia, as a hasty response to incorrect news in the media, we can only hope that the Australian government manages other matters more seriously and professionally," Lapid said in a statement.
"Jerusalem is the eternal capital of united Israel and nothing will ever change that," he said.
The Foreign Ministry, which Lapid also heads, said Israel "expresses its deep disappointment" over the decision, calling it the result of "shortsighted political considerations."
Read More: Times of Israel