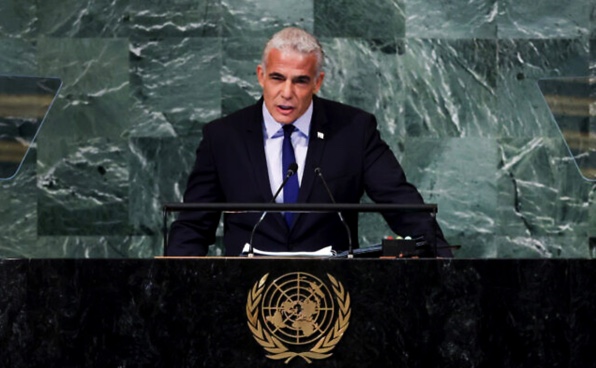 Antisemitism
In The News
Lapid slams 'antisemitic' UN report accusing Israel of violating international law
Prime Minister Yair Lapid on Friday morning slammed a United Nations report accusing Israel of violating international law, as part of an ongoing inquiry into alleged rights abuses in Israel, the West Bank and the Gaza Strip following last year's 11-day fight between Israel and the Hamas terror group.
"Precisely because I was not prime minister at the time of Operation 'Guardian of the Walls,' I feel obliged to emphasize: The UN report on the operation is biased, false, inciting and blatantly unbalanced," Lapid said on Twitter, referencing the 2021 conflict.
"Not all criticism of Israel is antisemitism, but this report was written by antisemites (as Israel has already revealed) and is a distinctly antisemitic report," he added.
The United Nations' ongoing Commission of Inquiry released its second report on Thursday, calling on the Security Council to end Israel's "permanent occupation," and on individual UN member states to prosecute Israeli officials.
Read More: Times of Israel