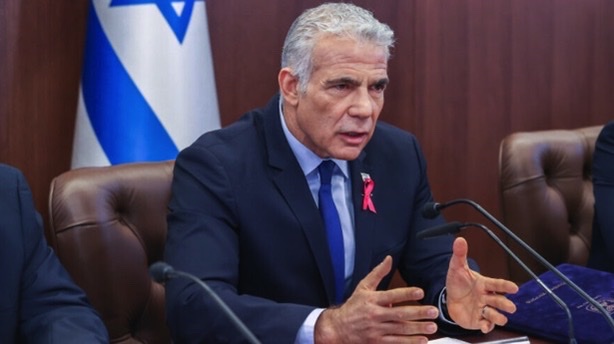 In The News
Lapid rejects Lebanese 'amendments' to maritime border deal
Israeli Prime Minister Yair Lapid has rejected proposed changes by the Lebanese government to a maritime border and gas extraction agreement, a senior Israeli political source said on Thursday.
On Tuesday, Beirut's deputy parliament speaker sent U.S. officials "amendments" to the draft accord, prompting a U.S. official to tell Israeli media the suggested modifications did not include a "poison pill" that could torpedo the initiative.
Nevertheless, Lapid instructed Israeli negotiators who are in touch with United States mediator and special energy envoy Amos Hochstein to reject the additions.
"Prime Minister Lapid made it clear that Israel will not compromise on its security and economic interests in any manner, even if that means that there will not be an agreement soon," said the source.
Read More: JNS