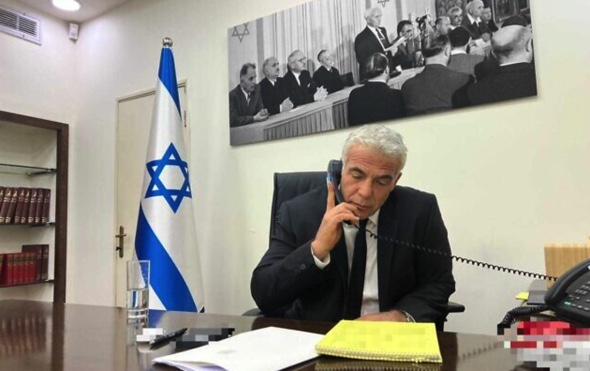 In The News
Lapid, Biden discuss Iran deal as EU says agreement could be reached in 'days'
Prime Minister Yair Lapid spoke on Wednesday to US President Joe Biden, amid increasing concern in Israel regarding the likelihood of world powers reaching a new nuclear deal with Iran.
Lapid and Biden's conversation came just as European Union foreign policy chief Josep Borrell said that he was hopeful a new agreement with Iran could be signed "in the coming days" following positive developments.
White House national security spokesman John Kirby meanwhile told reporters that the US believes "we're closer now than we had been in certain recent weeks and months" to finalizing a deal with Iran, and that the US is "still hopeful" for a positive outcome to the talks.
According to the Prime Minister's Office, Lapid and Biden spoke "at length" about the ongoing negotiations to reach a deal with Iran, "and their shared commitment to stop Iran's progress toward nuclear weapons."
The two leaders also discussed "Iran's terrorist activities in the Middle East and beyond," according to an Israeli readout of their conversation. Lapid thanked Biden for recent US strikes in Syria, which killed four Iranian-backed militia fighters.
Read More: Times of Israel