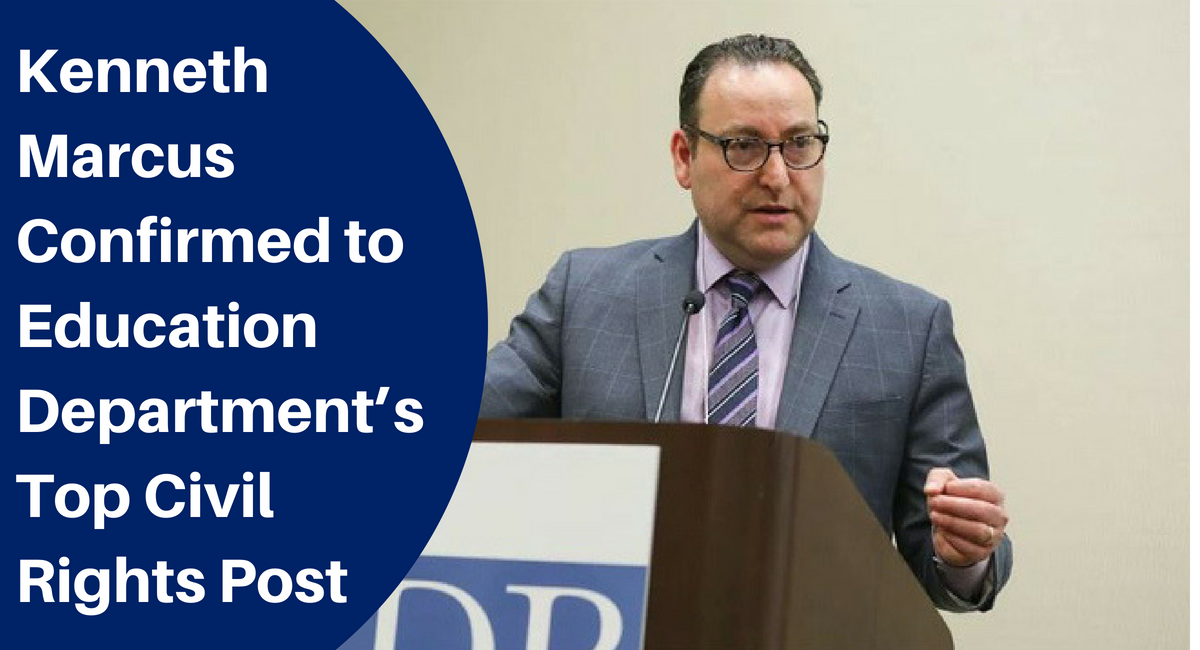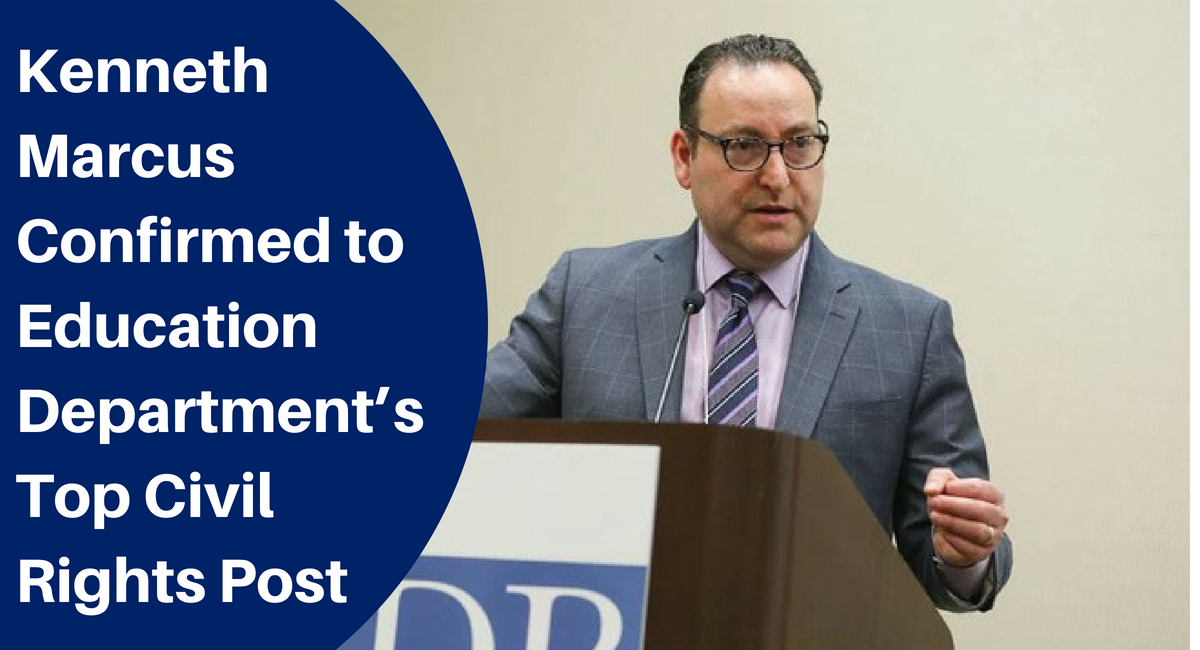 Hamas
Kenneth Marcus Confirmed to Education Department's Top Civil Rights Post
The Senate on Thursday confirmed Kenneth Marcus, a leading advocate against campus antisemitism, to serve as assistant secretary at the Office of Civil Rights (OCR) in the Department of Education.
Legislators approved Marcus with a party-line vote of 50 to 46, concluding a nearly eight-month confirmation process marked by Democratic opposition. He will assume his post under Secretary of Education Betsy DeVos, replacing acting OCR chief Candice Jackson, who has also faced strong criticism from Democratic lawmakers.
Marcus previously assumed the same role under President George W. Bush in 2003, before serving as staff director of the US Commission on Civil Rights between 2004 and 2008. Under his guidance, the OCR extended protections afforded under Title VI of the Civil Rights Act of 1964 to members of groups that "exhibit both ethnic and religious characteristics, such as Arab Muslims, Jewish Americans and Sikhs."
He continued his advocacy after leaving government and founding the Louis D. Brandeis Center for Human Rights Under Law, a Jewish civil rights group, in 2012.
"This is a momentous occasion not just in the fight against antisemitism, but against all forms of prejudice and hate," said Alyza Lewin, LDB's chief operating officer, following Marcus' confirmation. "I cannot imagine anyone better qualified than Kenneth for this position."
His advancement was similarly praised as "a new chapter" by Rabbi Abraham Cooper of the Simon Wiesenthal Center, who expressed confidence that the US Department of Education "will start being responsive to antisemitic incidents that impact Jewish students on our nation's campuses."
"There are many talented lawyers, but Ken Marcus also brings a high level of ethics to his task," Cooper told The Algemeiner. "We wish him well."
Eric Fusfield, director of legislative affairs at B'nai B'rith International, likewise commended Marcus for being a strong "voice in the fight against antisemitism and other forms of bigotry and hatred on university campuses."
While calling the partisan vote "unfortunate," Fusfield told The Algemeiner he expects Marcus "will do a lot of positive things."
"If there are points of disagreement between him and the Jewish community, we'll make our voice heard, but I think we're in a good place to start with, in large part because there is no greater expert on the issue of antisemitism," he added. "We've had so much difficulty explaining to university educators and others exactly what antisemitism is, and we don't need to explain that to Ken Marcus, because he's written a book on the subject."
Read More: Algemeiner