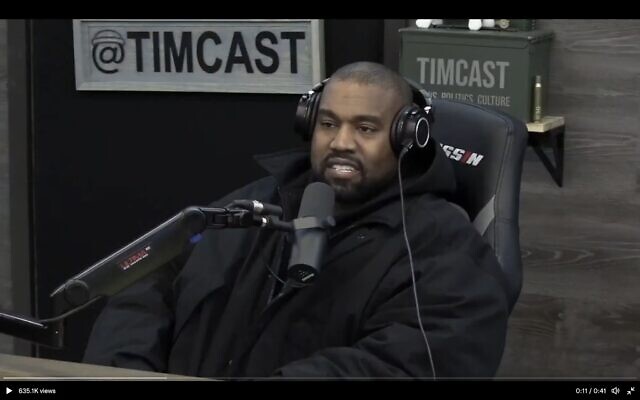 In The News
Kanye rants against Jews in podcast, storms out when asked to defend views
Rapper Kanye West walked out of a interview on Monday after he was asked to defend remarks he made suggesting a Jewish cabal controlling media and finance was unfairly targeting him.
He appeared on a livestreamed episode of Tim Pool's Timcast podcast alongside Holocaust denier Nick Fuentes and far-right white supremacist Milo Yiannopoulos, who is West's campaign adviser for his 2024 presidential bid.
West, who now goes by Ye, has repeatedly attacked, mocked, and threatened Jews in recent weeks. He lost major brand partnerships with the German sportswear giant Adidas and US retailer Gap over recent antisemitic statements, and associations with extremists.
Read More: Times of Israel