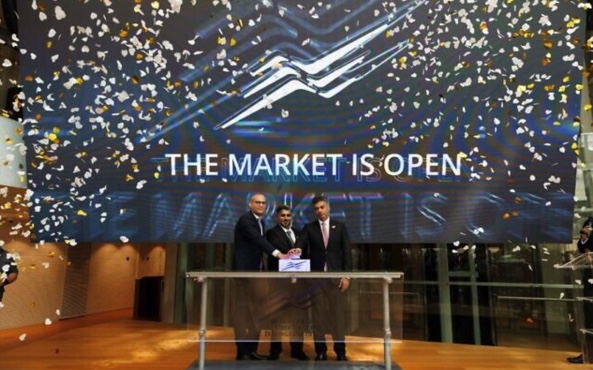 In The News
'Just scratched the surface': Israel, UAE celebrate growing ties and trade
"My mother sends her regards to the people of Israel," Fahima Al Bastaki, the chief business and market development officer of the Abu Dhabi Securities Exchange (ADX), said to laughter at a gathering of UAE and Israeli business leaders and officials on Tuesday in Tel Aviv.
The simple words perhaps best reflect the excitement, enthusiasm, and — still — awe that surround the growing ties between Israelis and Emiratis since the signing of the Abraham Accords on the White House lawn two years ago, holding the promise of opening up new cultural, tourism and economic worlds for citizens of both regions.
"It is surreal" to be in Tel Aviv, said an attendee at a conference held at the Tel Aviv Stock Exchange (TASE), which on Tuesday hosted Abu Dhabi's largest business delegation to Israel.
"Who would have thought this could happen in our lifetime," he added, words that were repeated over and over during the conference organized by the TASE for the delegation, which included representatives from the finance center Abu Dhabi Global Market (ADGM), the Abu Dhabi Fund of Development, Mubadala Investment Company, the national oil company ADNOC and the Abu Dhabi Securities Exchange among others.
Read More: Times of Israel