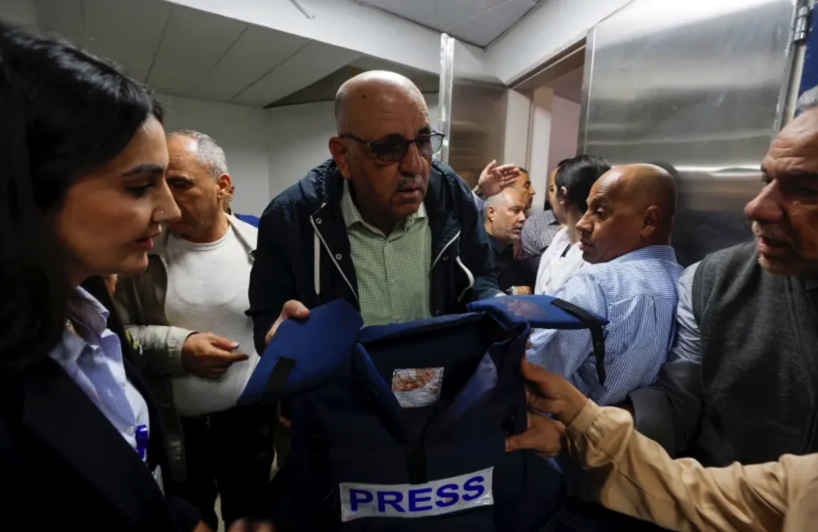 In The News
Journalist's death will become excuse for terror attacks on Israel
The killing of veteran Al Jazeera reporter Shireen Abu Akleh during a firefight between IDF soldiers and Palestinians in Jenin is a tragedy.
Journalists doing their job should be protected, even in the most dangerous situations. The death of the 51-year-old, whose face is familiar to millions of viewers around the Arabic world, is a tragedy, as are the deaths of all journalists who have been caught in the crossfire and killed while reporting from conflict and war zones around the world.
Abu Akleh held American citizenship, and US Ambassador Tom Nides called for a "thorough investigation in the circumstances" of her death.
We support Nides call, but there are problems. First, some are wildly casting blame on Israel before an investigation has even begun. Second, the Palestinians are not willing to cooperate with Israel in a joint investigation.
A high-profile journalist lies dead on the street where a firefight took place and the conclusion immediately drawn by Palestinians and their supporters, with no questions asked, is that Israel killed her – and did so intentionally.
Read More: The Jerusalem Post