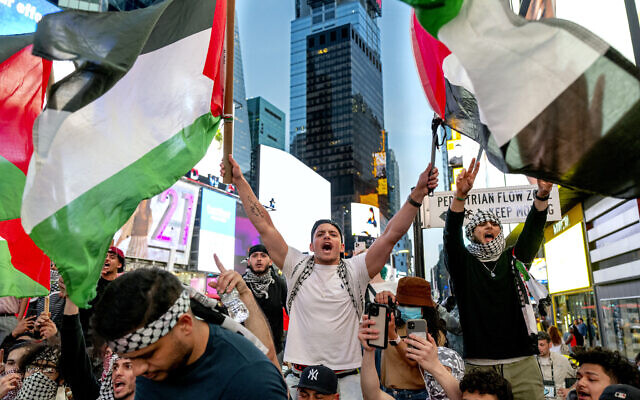 Antisemitism
Jews attacked, one person burned amid pro-Palestinian protests in New York City
05/21/2021
One person was burned when two fireworks were thrown from a car amid an altercation with anti-Zionist protesters in a heavily Jewish New York City business district, according to police.
The fight came on Thursday evening, on what appeared to be the final day of the conflict between Hamas and Israel, before a ceasefire that took effect overnight. Additional videos circulating on social media appeared to show other physical altercations between pro-Israel and pro-Palestinian demonstrators in New York City Thursday.
According to the Anti-Defamation League, there has been an increase in antisemitism in the United States both online and on the ground during the conflict, which has seen large pro-Israel and pro-Palestinian demonstrations across the country. As of Thursday, the ADL tallied 193 incidents of antisemitic incidents in the week since the conflict began, compared to 131 the previous week.
The ADL said there were many reports of "frightening attacks against Jews" in the city on Thursday evening and they were in contact with police and the FBI.
Read More: Times of Israel