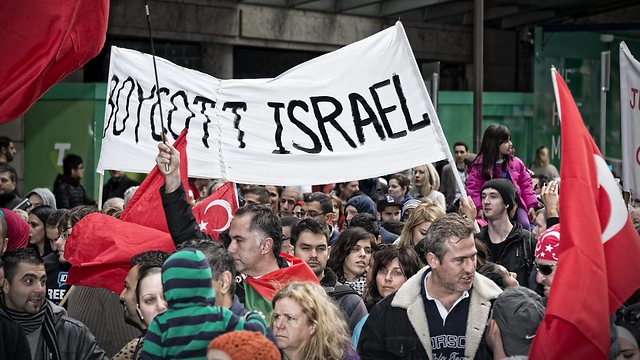 Antisemitism
Jewish Students Face Increased Harassment on University Campuses
The US.-based AMCHA Initiative says a rise in harassment of Jewish students on college campuses is linked to anti-Zionist activism, according to its yearly report published Tuesday.
Titled "Understanding Campus Antisemitism in 2019 and Its Lessons for Pandemic and Post-Pandemic US Campuses," the report maintained its relevance in the post-COVID-19 world after classes have moved off of campuses.
Anti-Semitic activity and anti-Zionist rhetoric has even appeared in "Zoom-bombed" virtual conferences, according to the group, which combats anti-Semitism at US colleges.
Although 2019 saw a continued downward trend in so-called "classical" anti-Semitic attacks of 49 percent (from 203 in 2018 to 104), it also saw a 60 percent increase in Israel-related anti-Semitic incidents. In 2018, there were 121 incidents compared with 191 the following year.
The study found a "strong correlation between academic BDS and harassment of Jewish students," referring to the international Boycott, Divestment and Sanctions movement against Israel.
It said this was "because although academic BDS ostensibly targets Israeli universities and scholars, it cannot be implemented on a campus without direct harm to students who want to travel to, study about or advocate for Israel, a disproportionate number of whom are Jewish."
The research broke rises in anti-Israel activity into the following: boycotts of educational programs; denigration of students and staff for pro-Israel beliefs; suppression of Israel-related speech, movement and assembly; and discrimination against students for perceived pro-Israel views.
Read More: I24