Antisemitism
Jewish student union sign vandalized with swastika at Boston-area high school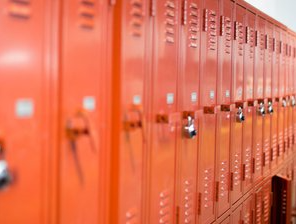 (JTA)– The Jewish Student Union sign at a Boston-area high school was vandalized with a swastika.
The swastika was discovered Friday at Brookline High School, a public high school in a near Boston suburb, the CBS affiliate in Boston reported.
"Anti-Semitic vandalism like this is a scary reminder that our work on fostering an inclusive, caring school community where all feel welcome is both ongoing and challenging," school headmaster Anthony Meyer wrote in a letter to the Brookline community, according to WHDH News 7. "I feel especially for the leaders of our Jewish Student Union who meet weekly with many students to teach and learn about Judaism, discuss Israel advocacy, create new friendships, and share food. Theirs is important work – not to be marred by a symbol with such a long history of hatred, violence, and terror."
The swastika was discovered after three suspicious fires were set in two different Boston-area Chabad Jewish centers.
Read More: Jewish Telegraphic Agency